Reacho_Header
The BJP-led Central government got the much-needed support from the opposition on the standoff with China and, to some extent, its position on the Amarnath attacks. All political parties stressed that national security is above politics and showed much-need and seldom-seen unity. The government has said that it has continued dialogue with China through diplomatic means and hopes to resolve the conflict peacefully. For more. read on:
1. Opposition backs government position on China
Source: Hindustantimes
Yesterday, all the opposition parties were briefed on India's position against China in the Doklam standoff and the Kashmir issue. While many voiced their concern regarding government's stand in Kashmir, no one opposed India's stand against China and the reasons given by the Centre. All the parties acknowledged that national security is above party and urged a solution through diplomatic means.
Click here for details.
2. Kashmir situation under control: Army
Source: Voanews
The Amarnath yatra attack drew widespread criticism on the security lapse and unstability in the valley and the army doubled down on the terrorists after the attack. "The Amarnath yatra attack has been one reversal but we will continue our operations, will continue targeting terrorists. We will continue improving the situation," said Lt Gen J S Sandhu, Chinar Corps Commander.
Click here for details.
3. US gets a huge boost in defence spending
Source: Youtube
US President Donald Trump had lamented cuts in military spending during his election campaign and had said that he will increase the budget if he comes to power. After becoming President, he did mark down an increase in defence spending but the latest bill passed by US House of Representatives surpasses even that amount. The bill has allocated $696bn for defence spending in fiscal year 2018, in a bid to "rebuild" the US military.
Click here for details.
4. Three terrorists killed in Kashmir firefight
Source: India-aware
After receiving intel about some terrorists hiding in Satora area of Tral in Pulwama district of Jammu and Kashmir, security forces intiated a search operation last night and as a result the hiding terrorists opened fire on the forces. As per reports, three terrorists, said to be of a foreign outfit, have been killed and one is said to have gone back in hiding. The operation is still underway.
Click here for details.
5. US House of Representativesvotes to impose tougher conditions on Pakistan getting defence aid
Source: Peoplenewstime
For years now, the US has been frustrated with Pakistan's reluctance to cut down on the torrorist groups on its soil. US President Trump, in accordance with his hardline stance, had supported tougher measures against terror outfits. Following up on it, the US House of Representatives has passed three legislative amendments that impose tougher conditions on Pakistan getting reimbursed for its operations against terror outfits.
Click here for details.
6. Federer just one step away from Wimbledon milestone
Source: Indianexpress
Making a fool of all those who wrote him off last year and the years before that, the great and the mighty Roger Federer is just one step away from getting his eight Wimbledon title, the most by any. Facing him from the other side of the net will be Croatian Marin Cilic, who is no pushover by any means. Federer goes into the match being the undisputed favourite and could well write one more chapter in his already decorated record-book.
Click here for details.
7. Saraswati Supercluster of Galaxies furthest to have ever found
Source: Ndtv
Astronomers from Inter-University Centre for Astronomy and Astrophysics (IUCAA), Indian Institutes of Science Education and Research (IISER) in Pune, NIT, Jamshedpur and Newman College, Thodupuzha disovered a supercluster of galaxies about 4 billion light years away which they named "Saraswati" after the ancient river. This is one of the largest superclusters ever to be found and is also the furthest away from our position.
Click here for details.
8. New high-quality maps of Pluto and its moon released by NASA
Source: Usatoday
Nasa, on the two-year anniversary of New Horizons' Pluto flyby, has released new maps of the dwarf planet and its largest moon, Charon. "The complexity of the Pluto system -- from its geology to its satellite system to its atmosphere -- has been beyond our wildest imagination," said Alan Stern, New Horizons principal investigator.
Click here for details.
9. Caffeine may help premature babies in improving lung function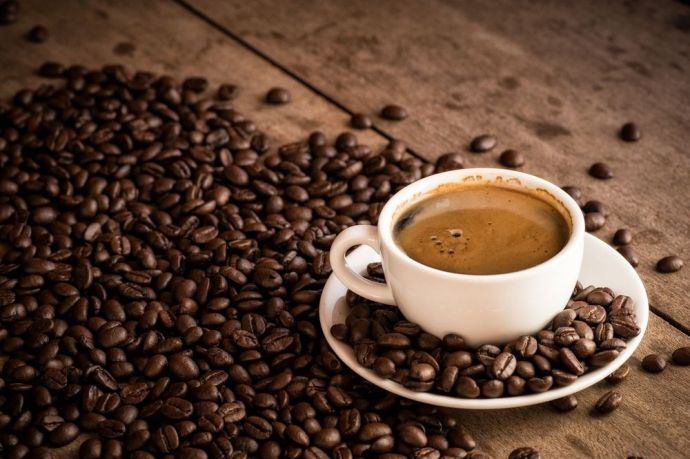 Source: Huffingtonpost
A new study by British researchers has revealed that giving caffeine to premature babies may improve their lung function. The study said that caffeine may help in improving their ability to breathe out later in life. Babies younger than 10 days old were treated with caffeine and performed significantly better than those who were not.
Click here for details.
10. North Korea has more plutonium that previously thought: Report
Source: Usatoday
38 North website, a monitoring project linked to Johns Hopkins university, said that as per satellite images obtained, the North Korean nuclear facility indicates that the isolated nation has more plutonium than was previously thought. North Korea's recent nuclear tests and subsequent statements had also revealed the same regarding their plutonium reserve.
Click here for details.
---
Like our facebook page to stay updated. You can also download Reacho app on Android or iOS to get interesting stories at your fingertips.