Reacho_Header
Now it all comes down to National Security Advison Ajit Doval and his Chinese counterpart. China is forcing down its position at every given opportunity and it leaves little room for negotiation for bothe the countries. The latest statement comes directly from the Foreign Ministry itself and they continue the "India must pull back" tirade. Indian government seems to be restraining from making public statements and only after the BRICS meet will the air be clearer. For more, read on:
1. China lays down its position again ahead of Ajit Doval's visit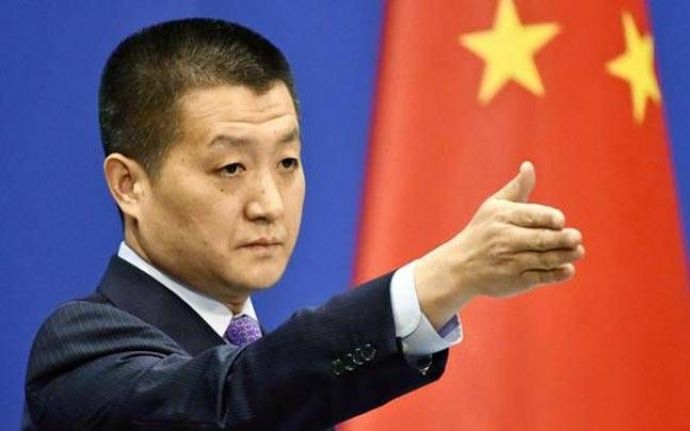 Source: Dayafterindia
"I have stressed many times that the crux of this incident is that the Indian border troops illegally trespassed into China's territory and the solution as Wang put it is for Indian border troops to pull-out unconditionally. This is a precondition basis for any meaningful talks between the two countries," said, Lu Kang, a Chines foreign ministry spokesperson.
Click here for details.
2. Centre tells SC that right to privacy is a wholly qualified right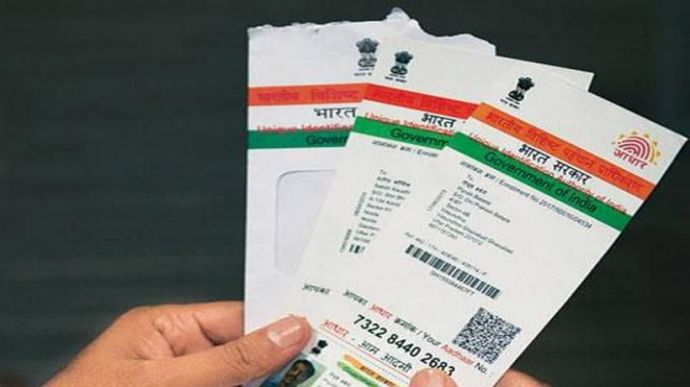 Source: Aadharcard
The case being argued in Supreme Court on Aadhaar Card's integration violating right to privacy had spurred on a debate about the privacy right. Today, Attorney General K K Venugopal, arguing on behalf of the government, said, "there is a fundamental right to privacy, but it is a wholly qualified right."
Click here for details.
3. Sushma Swaraj says can't declare missing Indians dead without any evidence
Source: Scroll
External Affairs Minister Sushma Swaraj on the subject of 39 Indians gone missing in Iraq in 2014 after ISIS took over the territory said, "we came to know about this issue after Harjit Masih returned to India... Why should I believe Harjit Masih's claims that the 39 Indians are dead? It is a crime to do this without proper proof."
Click here for details.
4. Kejriwal lawyer quits and says the Delhi CM lied
Source: Indianexpress
Senior Supreme Court lawyer Ram Jethmalani has quit as Delhi CM Arvind Kejriwal's councel in the Arun Jaitley defamation case and said, "the reason behind it is he (Kejriwal) has spoken a lie. He has gone and said that I have not given any instructions, but fact is he did and I have them recorded. I'm not disappointed at all; I did all that I could do. If he does not pay me I don't mind, because I have fought for many for free. It does not make a difference if I lose one."
Click here for details.
5. Saudi bloc looking to extract more from Qatar: Reports
Source: Straitstimes
Amidst efforts from the US and the UK, a report now says that the four nation Saudi block is looking to extract more from Qatar to break off the blockade. The four-nation bloc has reportedly added more groups to the list of terrorist organisations that they want Qatar to stop supporting. Saudi Arabia, Egypt, Bahrain and United Arab Emirates haven't yet responded to calls for direct negotiations.
Click here for details.
6. 26 killed, 13 injured in a terror attack on military base in Afghanistan
Source: Nytimes
"At least 26 Afghan soldiers have been killed and 13 wounded in a Taliban attack on a military base in southern Kandahar province," said Afghanistan Defence Ministry in a statement. Onlookers described the attack to be of very serious nature with hundreds of Taliban terrorists attacking from many fronts. Around 80 are said to have been killed by security forces.
Click here for details.
7. US says North Korea could conduct another nuclear test soon
Source: Vice
A US Defence official has said that Pentagon has picked some signs about North Korea planning to perform another nuclear test on July 27, which is the 64th anniversary of the signing of the Korean Armistice Agreement. Another test could draw harsh response from the Trump administration who is already fed up with the rogue nation.
Click here for details.
8. Flipkart to buy Snapdeal for $950 million: Reports
Source: News18
According to some reports, Snapdeal has accepted Flipkart's revised offer of $950 million, and now is seeking approval of shareholders to complete the deal. Flipkart is looking to expand its footprint in the Indian market and fight off the Amazon onslaught which is gaining more market every day.
Click here for details.
9. Xiaomi launches new mid-range smartphone
Source: Bgr
Xiaomi has launched its Mi 5X smartphone in China, with MIUI 9 also making its debut. The new mid-range smartphone packs a Snapdragon 625 Soc, 4GB Ram, a dual rear camera and a metal unibody design. Mi 5X has been priced at CNY 1,499 (roughly Rs. 14,200) and will be offered in Black, Gold and Pink colour options.
Click here for details.
10. Antibiotics may post environmental risks: Study
Source: Ysjournal
A study by National Research Council's Water Research Institute in Italy has said that "although antibiotics prevent bacterial infections, they may adversely harm microbes that are essential to a healthy environment." It stressed the importance of nations cutting down on overuse of antibiotics to prevent these risks.
Click here for details.
---
Like our facebook page to stay updated. You can also download Reacho app on Android or iOS to get interesting stories at your fingertips.