Reacho_Header
Remember those days when your daily grind completely drain you and puts your sex drive in the backseat? Don't you just hate it when you so much want to get things rolling on the bed but you can't even think about it and settle for some crappy television shows?
Well well! You're not the only one. Every once in a while we've all had that moment and it's absolutely fine.
But you know what can turn it around? Essential oils. Yes. Those amazingly scented essential oils don't just relax you but also ups your libido and increases your sexual desire. So if you're in a mood for a solo session or want to set a stage with your partner, here's a list of oils you should totally get trying your hand (and many other parts) at!
1) Rose
Source: realstylenetwork
Known as the 'oil of romance', it could be either rubbed on pulse points or added in the bath or sprayed some in the bedroom. The oil helps in relaxing and also acts like an aphrodisiac to up your libido quotient. Some even say it opens the 'heart center'. Like, whoa!
2) Ylang-Ylang
Source: organicfacts
This one is known to slow down the fast heartbeat and the paced up breath. It also works as an aphrodisiac and acts as a 'catalyst to sexual passion'. Oh la la!
3) Neroli Oil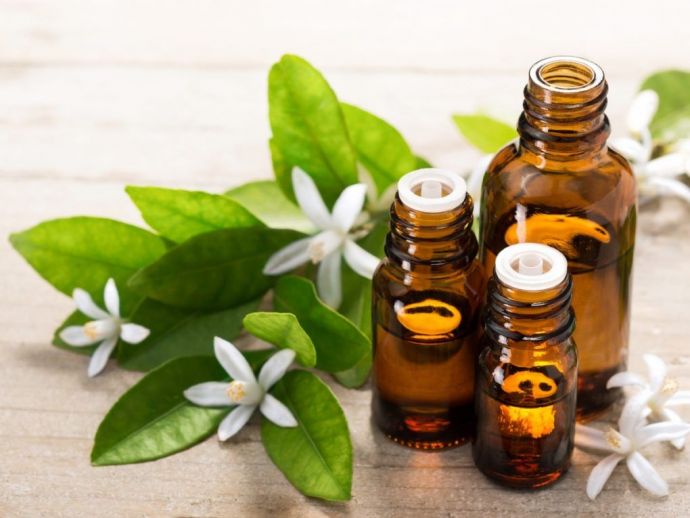 Source: organicfacts
Neroli Oil is just the solution to you need a mood and relaxation enhancer. The oil also doubles up as a libido booster and if the rumors are to be believed, it helps cure impotency too!
4) Lavender Oil
Source: hairobicsallnatural
An all-time-favorite of many, as it helps one not just relax but even induces deep sleep and enhances your dreams. Tip: If you're looking for any action with your partner, rub some of this oil on your legs and inner thighs.
5) Jasmine
Source: naturallycurly
A masseuses' favorite, this oil is known to increase your breathing which also means an increased supply of oxygen in the blood. The usage even guarantees to drop in the blood pressure levels and increases the arousal of the nervous system. Interesting, no?
6) Clary Sage Oil
Source: stylecraze
Ladies, this one is for you! An oil that will reduce PMS symptoms and increase sexual confidence. Yes! That's what Clary Sage oil does to you. I'm running to the stores already!
Information source: elitedaily
Title image source: 7theme
---
Like our facebook page to stay updated. You can also download Reacho app on Android or iOS to get interesting stories at your fingertips.