Reacho_Header
There are actors and then there are actors like Keira Knightley who single-handedly add brilliance to any mediocre movie to make it a success. The talented British actor who is celebrating her 33rd birthday today is known for her choicest epic period sagas that saw the daylight of Hollywood. It wouldn't be wrong to say that Knightley owns this genre like a boss. Be it her role of Anna in Anna Karenina or Elizabeth Bennet in Pride and Prejudice, Knightley has certainly set a benchmark for young actresses who look up to her. Sure this one got the period-film royalty!
On her birthday eve, we listed out 7 best period drama films where her acting talents have beautifully brought out the most in her characters.
Starting from the least to the best, here goes the list:
7. Silk
Source: alchetron
Although Knightley's role is short-lived in the movie, her acting prowess does leave a mark here. She manages to prove her worth not only to her husband's character but also on us, the audience. One not so much for the tale, but for her performance.
6. King Arthur
Source: walldevil
This Guy Ritchie film is rated 6.8 on IMDB but for Knightley's performance, we'd give a 10/10. There's so much more to her character of 'Guinevere' than her sleek bow-and-arrow skills and savagely good looks. A movie that will make you sit up and watch her performance!
5. The Duchess
Source: pinterest
The heartbreaking tale of English Aristocrat Georgina Cavendish will make you weep a little. That's how much justice Keira Knightley has done to the movie's strong storyline. Knightley's brilliant performance makes you forget the slow pace of the movie.
4. Anna Karenina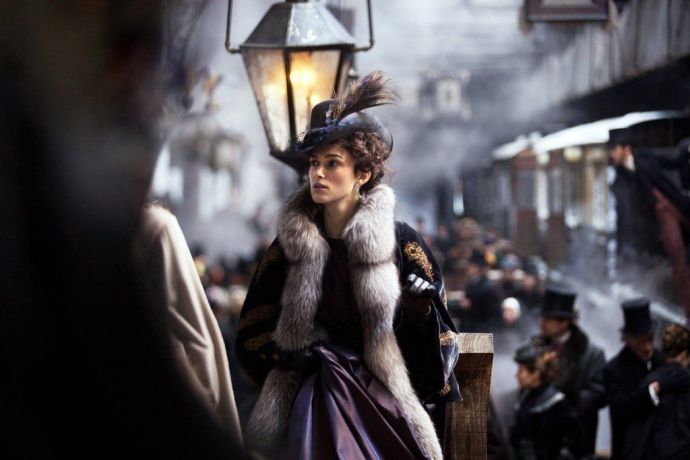 Source: nytimes
She might not be a character you'd be cheerleading for, but you will certainly end up feeling for her. Playing the titular role of Anna, Keira has managed to bring out the best of the literary legend of a character. She will be your darling on-screen character by the end of this epic period love saga.
3. Atonement
Source: amazon
Cecilia and Robbie's heartbreaking love story will get you crying you like a baby. Knightley plays Cecilia with so much ease that you'd be left wondering if indeed it were her life story. But don't we all feel that after watching each of Knightley's performances? Damn right!
2. The Imitation Game
Source: avfilmclub
Keira played the role of Joan Clarke with elan. Smart, compassionate, fierce, endearing and a couple of synonymous adjectives well describe Joan. And who better a person to play such a complex yet likeable character! Although, we still cannot decide who looked prettier - Cumberbatch or Knightley!
1. Pride & Prejudice
Source: movieshovi
Based on the literary legend of a book by Jane Austen, Knightley plays the protagonist Elizabeth Bennet. Hands down, this one's her best performance. Just like Lizzy, Keira too displays just the perfect amount of passion, love, stubbornness, care and intelligence. Oh, and how can we forget her chemistry with Mr. Darcy that makes fairytale love absolutely believable!
---
Like our facebook page to stay updated. You can also download Reacho app on Android or iOS to get interesting stories at your fingertips.