Reacho_Header
Remember those old boring history classes that brought with them a constant barrage of unavailing names and dates? But, if we take a good look and ponder a little bit about what really happened, things can get a lot more interesting.
The phrase, 'a picture is worth a thousand words' is a simple notion that applies to many aspects of our lives, especially to historical photography. Sometimes, a simple picture can tell you a lot more about history than any story you might read.
So, here are some photos that are taken throughout history which tell humanity's story, the moments that would otherwise be forgotten if they weren't photographed. When you look at these you can't help but wonder what photos people might look back one day to remember the 21st century.
Fasion For Hats In New York, 1939
Salvador Dali Walking His Pet Anteater, 1969
Osama Bin Laden On A Vacation With His Family In Sweden, 1970
A One-Hundred-And-Six-Year-Old Armenian Woman Defends Her House, 1990.
Flooding In Paris, 1924
Nikola Tesla In His Lab
Women Protest Against Forced Wearing Of The Hijab In Iran, 1979

Last Photo Of The Titanic Before It Sank, 1912
Audrey Hepburn Shopping With Her Pet Fawn In Beverley Hills, 1958
A Frenchman Gives Light To Sir Winston Churchill, 1944
First Time Coca-Cola Arrives In France, 1950
Seal On The Doors Of The Tomb Of Tutankhamen, 1922. It Had Remained Intact For 3245 Years
All above image are sourced from: sobadsogood
Elvis In Army, 1958
Testing Of New Bulletproof Vests, 1923
The Original Ronald Mcdonald, 1963
Disneyland Employee Cafeteria in 1961
Bookstore In London Ruined By An Air Raid, 1940
Martin Luther King With His Son Removing a Burnt Cross From Their Front Yard, 1960
Hitler's Officers And Cadets Celebrating Christmas, 1941
Mother hides her face after putting her children up for sale, Chicago, 1948
Melted And Damaged Mannequins After A Fire At Madam Tussaud's Wax Museum In London, 1930
A Space Chimp Posing To Camera After A Successful Mission To Space, 1961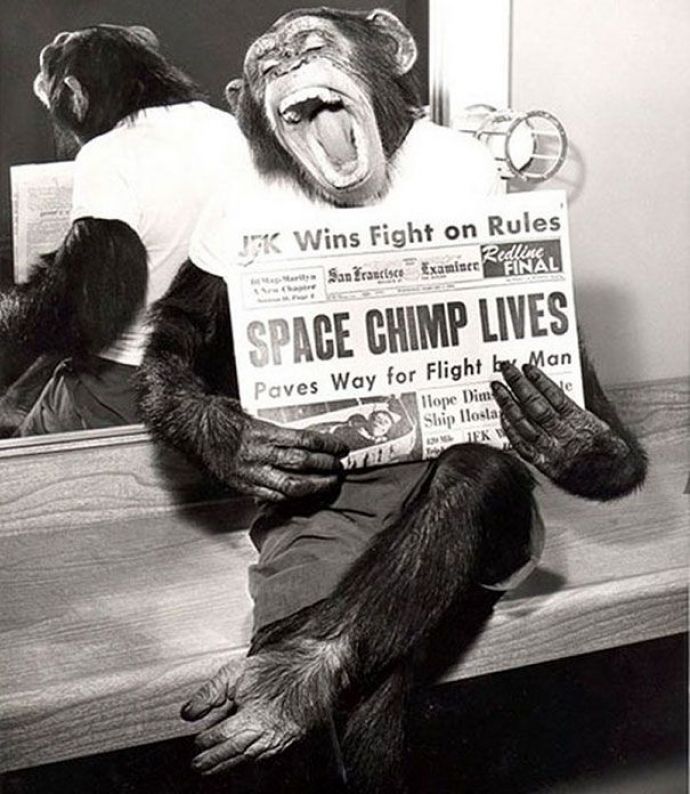 Illegal Alcohol Being Poured Out During Prohibition, Detroit, 1929
Suicide - 23 Year Old Girl Jumped From 83rd Floor Of The Empire State Building And Landed On A United Nations Limousine, 1947
All Above image sourced from: boredpanda
A Burning Monk, 1963
A Guard Of Honour Passes Out As Queen Elizabeth Rides, 1970
American Forces Bombing On Retreating Iraqi Forces, Kuwait, 1991
NASA Scientists With Their Board Of Calculations, 1961
Fidel Castro Smoking A Cigar And Wearing Two Rolex Watches During A Meeting With Krushev, Kremlin, 1963
Theodre Roosevelt's Diary The Day His Wife And Mother Died, 1884

The Job Search In 1930's
A Motel Manager Pouring Acid In The Water, When Black People Swam In The Pool, 1964
The Last Public Execution By Guillontine, France, 1939
John F. Kennedy's Coffin In The Capitol Building, 1963

American Soldiers Returning After V-Day To New York Harbour On Crowded Ship, 1945.
A Member Of French Resistance Smiling At A German Firing Squad, 1944
German Soldier Gives Bread To An Orphaned Russian Boy, 1942
Einstein's desk a day after his death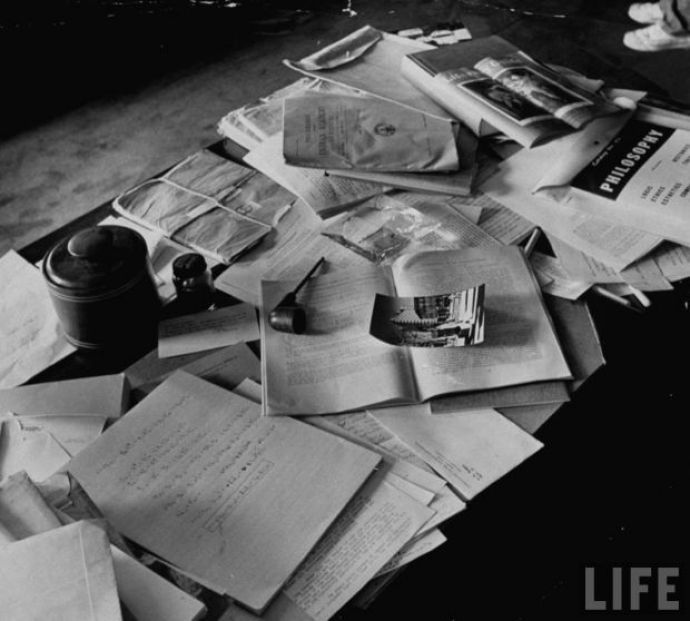 William Harley And Arthur Davidson, 1914
Bill Gates arrested for driving without a license, 1977
Muhammad Ali & Michael Jordan, 1992
Camp Nou Stadium, Barcelona,1925
Muhammad Ali Talks Down A Man Comitting Suicide
Golden Gate Bridge Under Constrution, San Fransico, California, 1937
John F.Kennedy With Marilyn Monroe, 1957
Charlie Chaplin And Mahatma Gandhi
Chuck Norris And Bruce Lee
Steve Jobs And Bill Gates
Maradona,Pele, and Michael Platini. 1988
Mount Rushmore Under Construction, 1939
A Woman Who Survived Nagasaki, 1945
The First Computer In England, 1950
All above images sourced from: blazepress
Title image: blazepress,
---
Like our facebook page to stay updated. You can also download Reacho app on Android or iOS to get interesting stories at your fingertips.