Reacho_Header
We all probably laughed a bit at this clip from an old song. But little did anyone know that the day would come soon when this could be a reality!
A local Canadian company, True Leaf Medicine International Ltd. in is foolproof plans to produce dog chews that are laced with cannabis extracts.
With Canada being one of the countries where marijuana industry is growing tremendously, manufacturing this product seems to just fall into place.
True Leaf is currently in the production of hemp-infused products to the pooches that relieve the animals of joint pain, anxiety and inflammation. The company is looking forward to raise a sum of C$10 million ($7.8 million) via equity crowdfunding in the US. The plan is to set up a marijuana production facility in British Columbia which will further down the line allow it to extract cannabidiol. Cannabidiol is a cannabis compound without psychoactive properties that help cure the medical condition in humans as well as animals.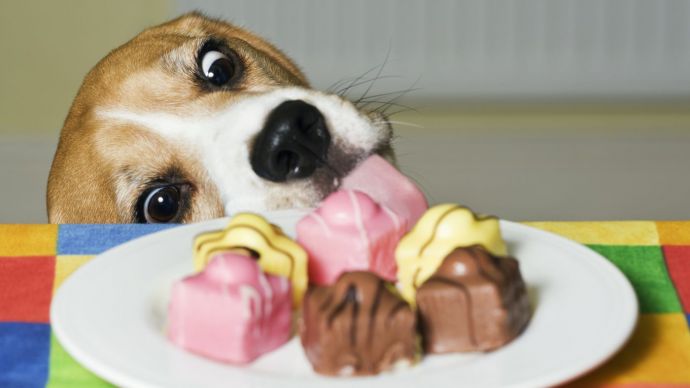 Source: npr
Darcy Bomford, the chief executive officer said, "People are spending more money to look after their pets, specifically as they get older."
Speaking over a telephonic conversation from Vernon, British Columbia, Bomford said, "A lot of the drugs that are available in the veterinary market are effective and they work but they also have a lot of side effects. There's a big market there for natural products."
The pet products were introduced by True Leaf in 2015. The company is now selling dog chews and oils across 1,600 American stores and around 300 stores in Europe. Bomford estimates that the global market will grow on to be $1.6 billion in the coming years given for the popularity of natural supplements for pets.
"The hope is that cannabidiol, also known as CBD, may eventually be used to help older dogs, whether they're having trouble jumping in the car or are struggling with long walks," Bomford said.
"We're really focused on making their quality of life as good as possible," Bomford added. "We're trying to return the love we get from our pets."
Information source: bloomberg
Title image source: pinterest, kion
---
Like our facebook page to stay updated. You can also download Reacho app on Android or iOS to get interesting stories at your fingertips.