Reacho_Header
The spray pump dealers in Maharashtra have expressed their concern after the CM Devendra Fadnavis's announcement of banning of Chinese products used in farms.
They think that this will create a huge vacuum in the market and farmers will face a lot of problems.
This ban comes after the death of 35 farmers and farm labourers working in the cotton fields of Vidarbha.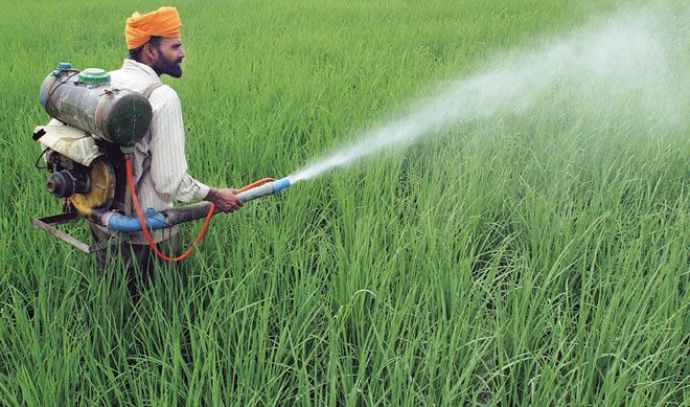 Source: India Today
Farmers tend to use Chinese products as they are cheaper and more powerful. However many Indian companies sold `Made-in-China' sprayers under an Indian brand name.
"Our company deals in both brands but Chinese ones are preferred by farmers. We make sprayers at our factory outside the city but 90% of our sales are of Chinese products. Their price ranges from Rs2,500 to over Rs5,500 a piece. The Indian pumps (cheapest costing Rs3,500) are at least 30% costlier which includes the GST component," said a trader in an interview to Times Of India.
According to a report, the names of the Chinese spray pumps is printed in such a manner that most of the time it is not easily visible.
Source: the remofesher
"Had it been so, deaths should have been reported elsewhere in the country too. The type of pesticides being used in the country is different for different crops but the design of the pumps are the same," said another trader.
Title Image: braindrain,indiatv
---
Like our facebook page to stay updated. You can also download Reacho app on Android or iOS to get interesting stories at your fingertips.