Reacho_Header
The Mumbai of the 60's to the 80's, then Bombay, was when underworld dons reigned supreme. Haji Mastan, Dawood Ibrahim, Karim Lala were the hidden kings, but there was one gangster who proved to be the true nemesis of the Mumbai police- Arun Gawli.
The latest addition to the series of biopics in Hindi cinema, is this notorious gangster-turned-politician story- Daddy.
Directed by Ashim Ahluwalia, Arun Gawli's iconic character will be played by Arjun Rampal who looks very promising in a terrifying avatar.
Here is all you should know about this minacious don of Bombay-
Arun Gawli was not born in Mumbai- he was born in Kopargaon (a village in Ahmednagar district) in the early 1950s.
Source: outlookindia
Arun Gawli was a school dropout- due to his family's financial crises he had to leave school in class 5th.
Source: outlookindia
As he was the eldest among his five siblings, he started earning and joined his father Gulabrao's business- supplying milk around Saat Raasta area.
Gawli started working in Mumbai's textile mills. When in 1980s Mumbai's textile mill industry witnessed mass strikes and eventual lock-outs, Gawli, along with many others lost his job.
Source: timesofindia
Gawli's journey into the Mumbai underworld started after he joined Rama Naik's gang 'Byculla Company' in the 1980s.
Source: jagran
According to some reports, after Rama Naik was killed in a police encounter, Gawli was entrusted the responsibility and started providing protection to Dawood Ibrahim's consignments (Dawood Ibrahim was the well-known don that time).
Later he joined the Amar Naik gang, wherein Gawli was arrested for the murder of criminal Parasnath Pandey and Sashi Rasham in 1986.
This arrest made the small milk seller a new face of the underworld.
Source: aajtak
Gawli, who was earlier protecting Dawood's local criminal activities became his foe because of the riot between Rama Naik and Dawood over some land at Jogeshwari. Gawli's war against Dawood began when the latter killed Gawli's brother Bappa Gawli.
Source: gazabpost
The vendetta continued and Gawli killed Dawood's brother in law Ibrahim Parkar and featured in the top in the hit list of Dawood. However every time he managed to hoodwink Dawood's men and escape.
Source: indiatv
Arun Gawli became the most wanted criminal of Mumbai police in the 1990s, avoiding arrest due to his strong connections. Finally, he was booked under TADA that kept him in prison for nine years.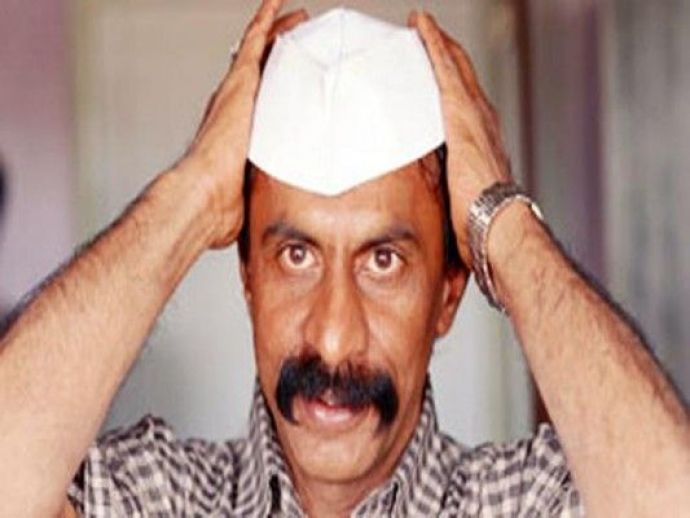 Source: nagpurtoday
Eventually, he entered into politics. Initially associated with the Shiv Sena, his relations with the supremo Balasaheb Thackerey soured and in 1997, Gawli formed his own political party, called Akhil Bharatiya Sena.
In 2004 Gawli was elected as Member of Legislative Assembly from Dagdi Chawl, his residence and stronghold. Later he pursued his life as MLA.
Source: motivateme
In 2012, he was convicted for the murder of Shiv Sena leader Kamlakar Jamsandekar, and sentenced to life imprisonment. He is currently serving the sentence along with seven others, convicted for the 2007 killing.
Title Image: mid-day
---
Like our facebook page to stay updated. You can also download Reacho app on Android or iOS to get interesting stories at your fingertips.