Reacho_Header
In a bid to win the right over wearing shorts to school and not long pants, a group of British school boys protested and slipped into the skirts wore by girls.
Source: twitter
The reason for allowing them to switch to shorts was the extreme hot weather of the country. But the unyielding behaviour of the school authorities compelled the boys at Isca Academy in Exeter to take such a quirky yet audacious step.
Source: twitter
It's the imprudent attitude of school which triggered the boys to do this. The school refused, saying it was against policy, but said "you can wear a skirt if you like" and so the students did.
The height of being gibberish went when some of the boys were told their legs were too hairy to wear shorts, the poor boys arrived with clean-shaven legs the following day.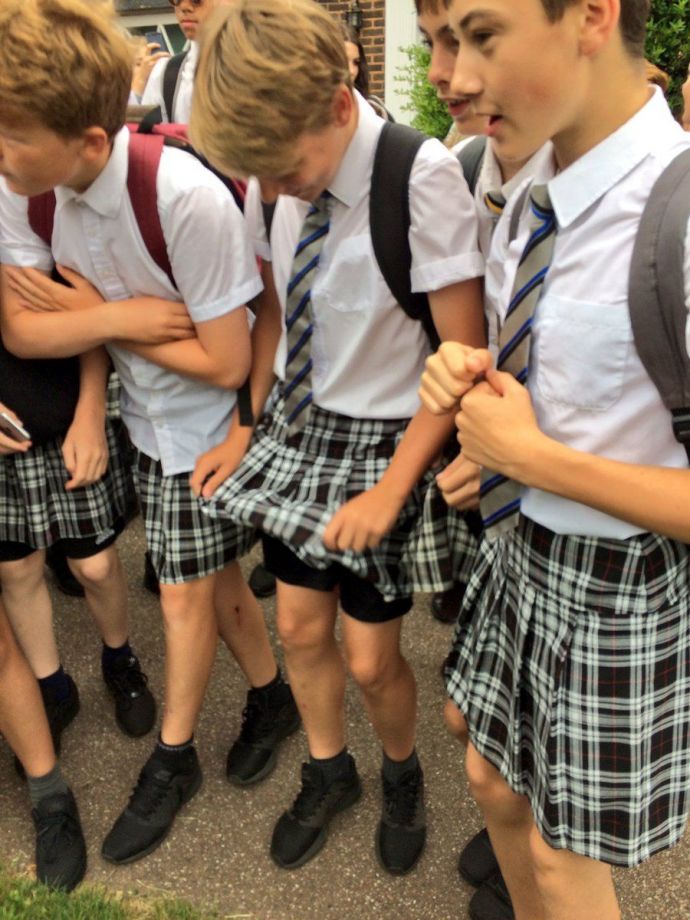 Source: twitter
But then the rules were bent a little when principal Aimee Mitchell said,
I would like to confirm that tailored charcoal grey shorts will be part of the summer uniform from the next academic year as an optional alternative.
Later, Ms Mitchell admired the students for their "good spirit in which they expressed their views"
Information source: inshorts, newshub
Title image: twitter
---
Like our facebook page to stay updated. You can also download Reacho app on Android or iOS to get interesting stories at your fingertips.