Reacho_Header
Having children around you is fun, because you get to play with them and they can instantly cheer you up on a bad day. But having children of your own is a real task.
For the last 5 years, Chris Grady has been documenting his experiences of raising 2 children, in a web-comic called Lunarbaboon. While the central theme of his comics remains the joys and struggles of parenthood, he also lays emphasis on the importance of kindness and empathy in today's world.In today's world, where violence, hatered and intolerence is growing, we often wonder if there is anything good left in the world at all.
An Elementary School teacher by profession, Grady started drawing in order to deal with anxiety and depression. "Lunarbaboon was created as a way for me to combat my anxiety and depression," he writes.
"I needed a positive place to focus all my thoughts and found that when I was making comics I felt a little bit better. After posting the comics on social media for a few months, I began getting messages from many people about how they connected to the comics and it gave them hope and strength as they went through their own dark times," Grady adds.
Slowly as Lunarbaboon became popular, Grady decided to use his popularity to bring about a positive change in the increasingly intolerant world.
"I think it is impossible not to be influenced by the world around you. There is a lot of bad things happening in the world, but there is also a lot of good," he said. "I try to find the good or humorous in the difficult things that happen to us every day."
Have a look at a few of his comics:
#1 ROPE
#2 QUIZ
#3 CURIE
#4 COMMENTER
#5 CRUSHED
#6 REASONS
#7 BODIES
#8 DOCTOR
#9 EITHER
#10 MATTER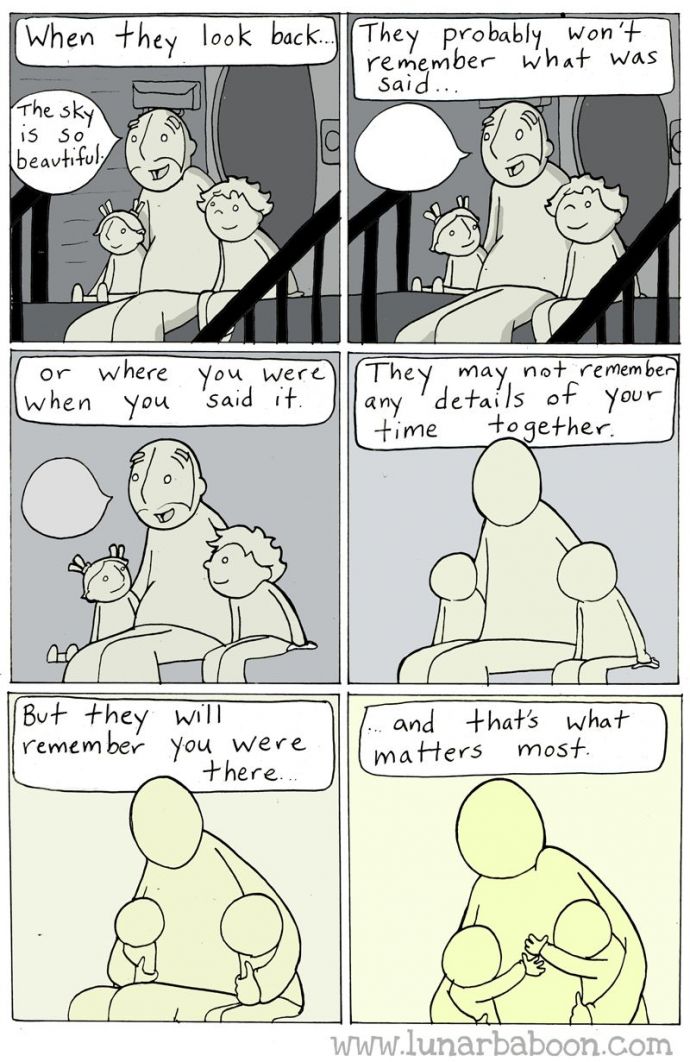 #11 DESERVE
Title image: lunarbaboon
Information source: boredpanda
Image source: lunarbaboon
---
Like our facebook page to stay updated. You can also download Reacho app on Android or iOS to get interesting stories at your fingertips.