Reacho_Header
We all know that Shah Rukh Khan has a crazy fan base! His fans always shower loads of blessings and love, and SRK too, never fails to recognise it. He always makes a point to admire and thank his fans for all the admiration and warmth he receives from them.
Recently, one of his fans, Juliee Desaai made a sweet and relatable comic strip about how every SRK fan is.
She summed up the feeling so well, that even SRK took out time to laud it!
Here is the strip-
1.
2.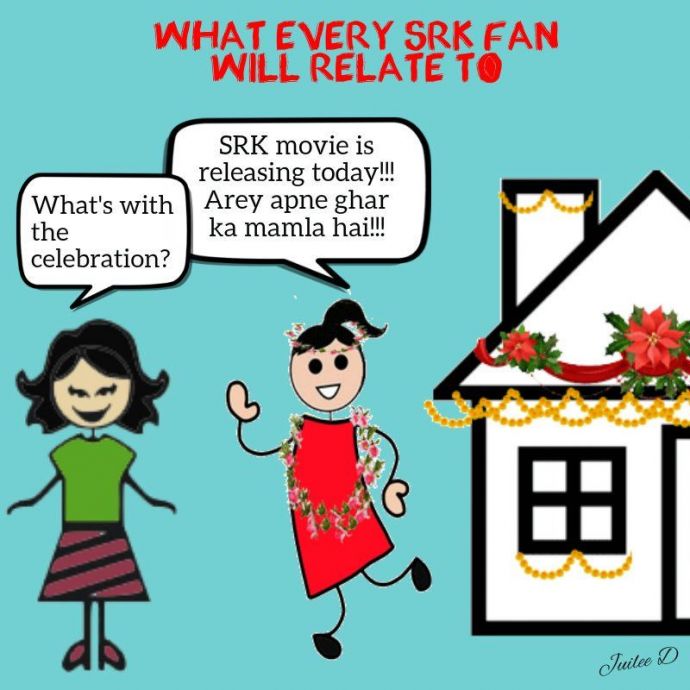 3.
4.
He be the best!
And the Famous Jabra Fan!
Images Source: twitter
Title image: twitter
---
Like our facebook page to stay updated. You can also download Reacho app on Android or iOS to get interesting stories at your fingertips.