Reacho_Header
The exchange and experimentation with culinary practices comes naturally to Indians, and the predominantly pescetarian cuisine of the Chandraseniya Kayastha Prabhu (CKP) community of Western India is the perfect example of this assimilative culture.
Source: aaswadckp
Originally inhabitants of the Indus Valley, the CKP community travelled southwards centuries ago, settling in the Western coast of India in Maharashtra. In the course of their emigration, they brought with them the use of spices like saffron and poppy seeds, the preparation of thick gravies and organ meats from North India, and adopted the sea-food rich Konkani food of their new home.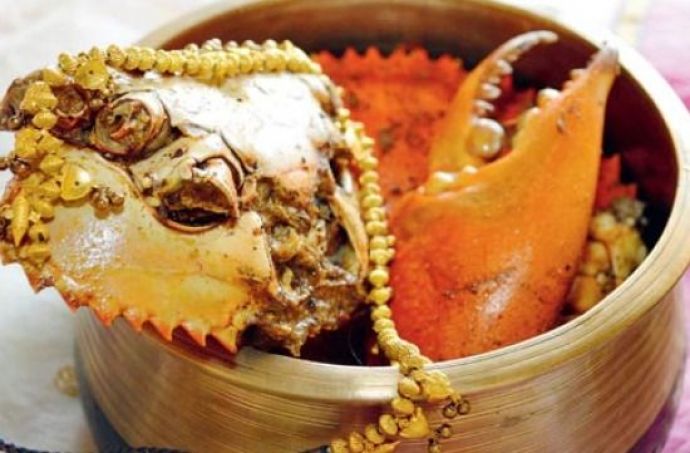 Chimbhori cha kalvan (crab curry). ndtvfood
CKP cuisine in its present form is known for its creative use of fish, crabs and prawns. Everything from prawn-stuffed brinjals to spiced pomfret and shrimp khichdi emphasizes the imaginative cooking of this community.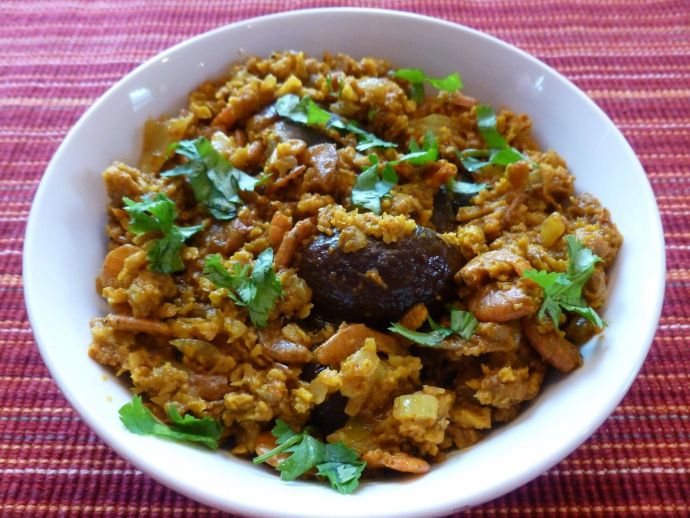 Stuffed brinjals with shrimp. indianfood
The unique goda masala, a blend of 24 spices, is incorporated into their curries. Another typically coastal feature is the addition of fresh coconut and kokum- both native to the Konkan region- to all recipes.
Some spices used for Goda Masala. swatisani
CKP cuisine, however, also has a lot to offer vegetarians. Vaalache Birde- a spicy curry made with bitter beans- is a popular delicacy, as is Bhajaniche vade, nutritious multi-grain fritters.
Vaalache birde. youtube
With centuries of experience and exposure at their hand and a genuine love for good food, the CKP community can whip up a spread that can only be described as gastronomic nirvana. After all, how many cuisines can boast of such a delightful conjunction of sea food seasoned with Himalayan spices, simmered in gravies from the plains and garnished with coconuts from the coast?
Source: ndtvfood
Enjoy the best of CKP cuisine straight from the western coast of India, at the Reacho Food Festival.
Title image: wordpress
---
Like our facebook page to stay updated. You can also download Reacho app on Android or iOS to get interesting stories at your fingertips.