Reacho_Header
Ever imagined what it would be like to be in a real winter wonderland? Like a proper one with a huge snow castle? What if we told you such a place exists? Every year, for the last 33 years, China has been hosting world's largest snow and ice festival in the northern city of Harbin, the capital of Heilongjiang Province.
The main attraction of the Harbin Snow and Ice festival, which has various theme zones, is the snow world. The snow world covers an area of almost 750,000 sq meters and has almost 180,000 cubic meters of ice!
Every year, the festival has ice sculptors from all over the world compete. This year, according to reports, 50 farmers worked relentlessly for 20 days to provide the sculptors with ice blocks, sourced from Harbin's Songhua River.
The 100-day long festival is expected to have more than 100,000 visitors this year!
The result of all the hard work is something beyond breathtaking! Have a look:
Source: rt
Source: rt
Source: dailymail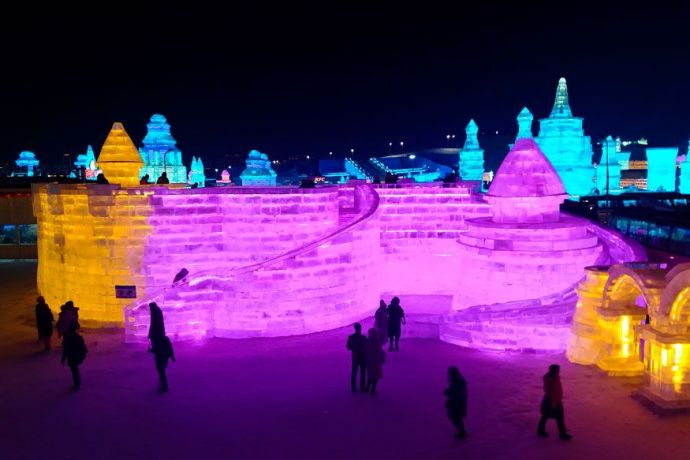 Source: news18
Source: news18
Source: news18
Source: dailymail
Source: dailymail
Source: dailymail
Source: dailymail
Source: abc
Source: nationalpost
The snow must definitely go on!
Information source: dailymail
Cover image source: nationalpost
---
Like our facebook page to stay updated. You can also download Reacho app on Android or iOS to get interesting stories at your fingertips.