Reacho_Header
You know Spruha Joshi don't you?
The beautiful, soft-spoken, dreamy girl-next-door Kuhu from Eka Lagnachi Dusri Goshta. The inspiring Ramabai Ranade from Uncha Maza Zoka. The quiet poetess with a heart of gold.
Well…
The fifth episode of Casting Couch With Amey And Nipun has a very clear agenda: No offending.
Amey and Nipun are very, very conscious of maintaining a clean, family-friendly reputation with their show this time. And after all the meltdowns and walkouts that the duo has seen, would you blame them?
Hence we have Spruha 'Sojwal' Joshi gracing the couch with her profound poems that have mesmerised Nipun.
If mesmerising involves sending into a deep coma, at any rate.
Amey is not to be left behind, and he recites a "poem" of his own.
Because there is no 'offending' happening on this show, Nipun quizzes Spruha about her 'acting-oriented' school.
And Amey lists out the highlights of Spruha's career.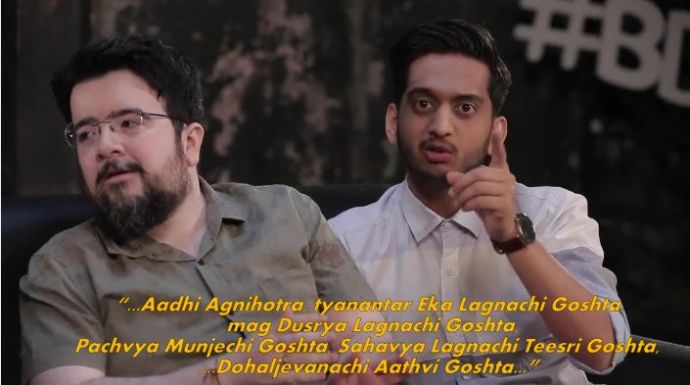 It looks like this episode will continue in this calm, peaceful manner. Or will it?
Watch the entire episode to find out.
---
Like our facebook page to stay updated. You can also download Reacho app on Android or iOS to get interesting stories at your fingertips.