Reacho_Header
Carrie Fisher, best known to international audiences as Princess Leia from the Star Wars franchise, passed away days after a heart attack on December 27, aged 60. The actress, humorist, author and screenwriter led a life in perennial limelight, and her role as Princess Leia has gone down as one of the most iconic characters of all time.
In addition to coping with a tumultuous life as a space fantasy sensation, she also battled addiction, substance abuse, bipolar disorder and depression. However, in a manner not unlike her character Leia, she dealt with these issues head on, writing about them in comic works like 'Postcards from the Edge', 'The Best Awful There Is' and 'Delusions of Grandma'.
In the wake of her demise, the New York Times Obituaries Twitter account earned flak for posting a picture of Carrie Fisher in character, wearing the notorious gold bikini from Return of the Jedi:
This attire had invited criticism from feminists and concerned parents alike, who rued the objectification of an otherwise strong character, to cater to the male gaze.
Carrie Fisher, however, defended her character's appearance in a 2015 interview with the Wall Street Journal, thus:
"The father who flipped out about it, "What am I going to tell my kid about why she's in that outfit?" Tell them that a giant slug captured me and forced me to wear that stupid outfit, and then I killed him because I didn't like it. And then I took it off. Backstage."
Never the damsel in distress, Carrie Fisher was also known to make modifications in the script, to avoid portraying Princess Leia as subservient, or in any way inferior to Han Solo, Harrison Ford's character.
Her fans will be able to see Carrie Fisher for the last time as General Organa in Star Wars: Episode VIII, to be released in December 2017- in a more important role than that in The Force Awakens.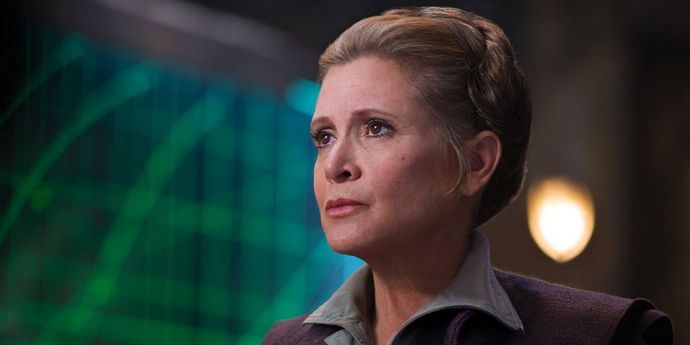 Source: skywalker
Goodbye Carrie Fisher, may you be one with the Force.
---
You can also download Reacho app on Android or iOS to get interesting stories at your fingertips.