Reacho_Header
There's no doubt that Paris is one of the most beautiful cities in the world. Along with being known as the most romantic city in the world, the French capital has a glorious past. Apart from the famous Eiffel Tower, Paris has multiple other architectural marvels.
Since the Renaissance period, Paris has been the cultural capital of the world. Artists, sculptors, poets and writers from all over the world have been coming to Paris to get inspired. Be it, Leonardo Da Vinci or Van Gogh or Victor Hugo, Paris was a muse for them all!
From being an industrial city to being the cultural hub of Europe to being a modern day city with an old world charm, Paris has come a long way.
These before and after photos of the city prove that there's something about the city that leaves a permanent impression on your mind and heart. These photos make you fall in love with the city that has become synonymous with romance.
Paris was a universe whole and entire unto herself, hollowed and fashioned by history. – Anne Rice
These photos prove how true Ann Rice's words are!
Eiffel Tower And Jardins Du Trocadéro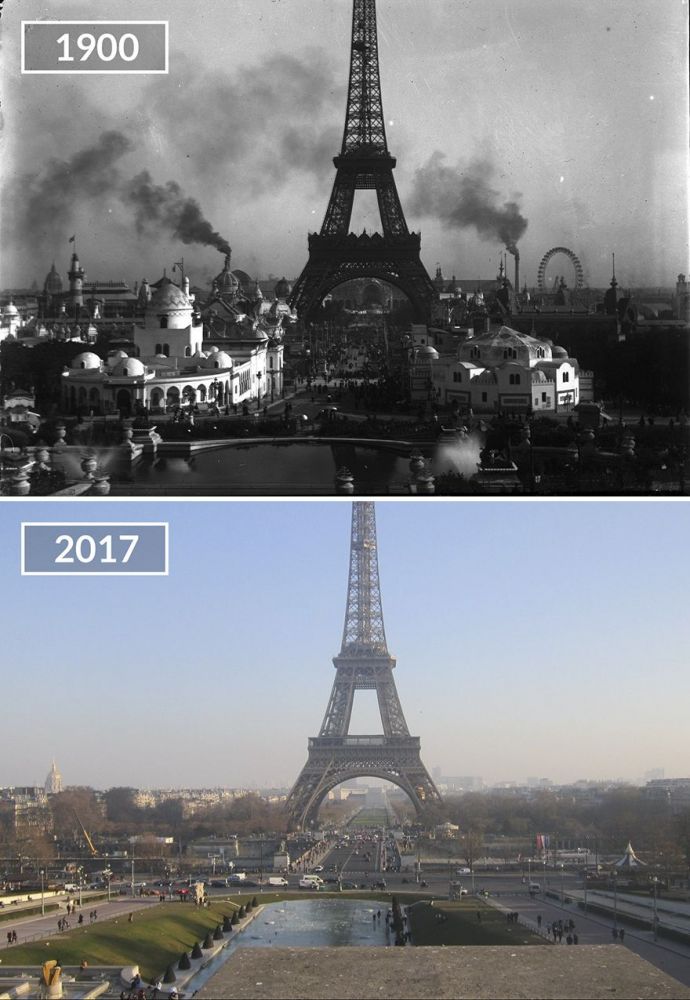 Tour Eiffel And Globe Céleste
View On Seine From Pont De L'alma
Esplanade Des Invalides
Palais Des Nations
View On Seine From Pont Des Invalides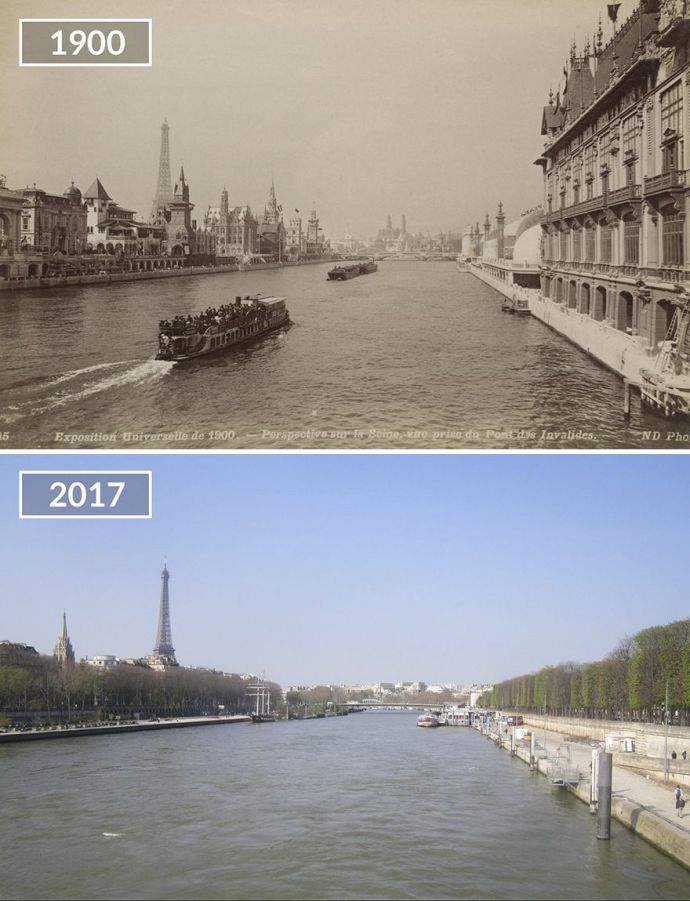 View On Seine From Pont D'iéna
Information and images sourced from boredpanda
---
Like our facebook page to stay updated. You can also download Reacho app on Android or iOS to get interesting stories at your fingertips.