Reacho_Header
A glam "Heroine" to the heart-winning "Geet" , the chirpy "Chameli" to the caring "Priya Chanchad/ Wangdu"- Kareena Kapoor Khan always has a way of standing out in Bollywood. Today as she celebrates her birthday, we list 6 unusual things you must appreciate :
1. Although blessed with a legendary surname, she stood by her mom during her parents' separation period. Time did test her silver spoon.
Source: celebritytonic
2. Though she was born in a Hindu household, Kareena was equally exposed to Christianity by her mother.
Source: missmalini
3. From a chubby teenager to a "size zero" glam diva, she brought in revolution. With a desire to live the dream, came a lot of hard work.
Source: pinterest
4. She is courageous enough to keep every relationship of hers open, unlike other celebs. Be it congratulating Shahid Kapoor for being blessed with a baby girl, or marrying an older man, this girl wears her heart on her sleeve.
Source:teluguone
5. She still walks on the roads of revolution! Unlike other celeb moms-to-be Kareena chooses to flaunt her baby bump. She also celebrates her motherhood on the ramp like a boss.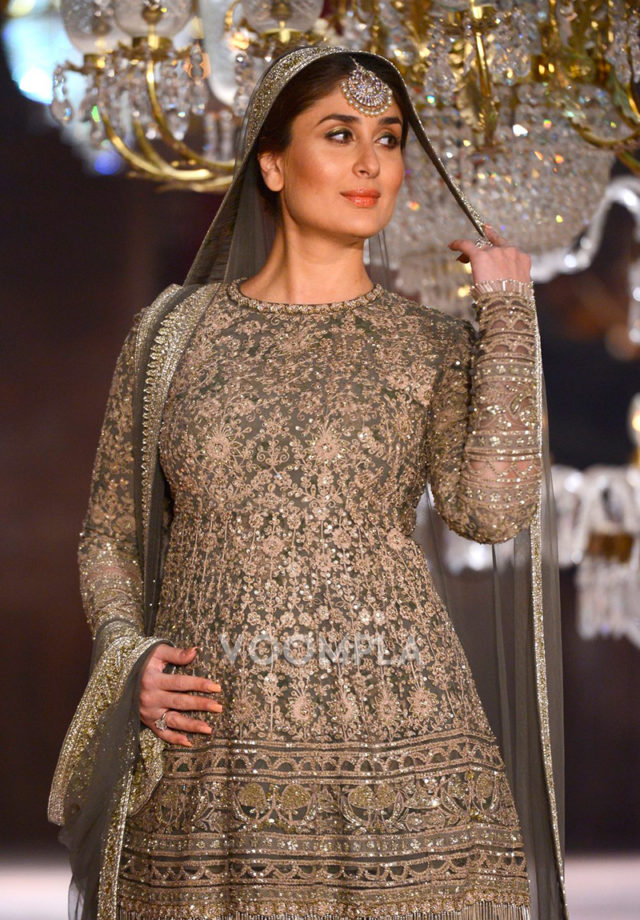 Source: voompla
6. Well, just like her, her cravings as well are unique and out of the box! It seems new mommie-to-be is craving Karelas!
Source: emirates247
Happy Birthday Bebo!
Title image: catchnews
Like our Facebook page to read more!
You can also download Reacho app on Android or iOS to get interesting stories at your fingertips.