Reacho_Header
Teaching is a noble profession and in India, teachers are God to us.
But what if these gods become the Devil? Recently, an awful news stunned us all wherein a teacher from Assam posted intimate pictures with his students.
These disgusting images have gone viral on social media received a lot of criticism and slack online and have been reported by many. The girl's parents have filed a police complaint against the teacher.
The teacher Faizuddin Laskar, is from the small town of Katlicherra in Hailakandi district of Assam.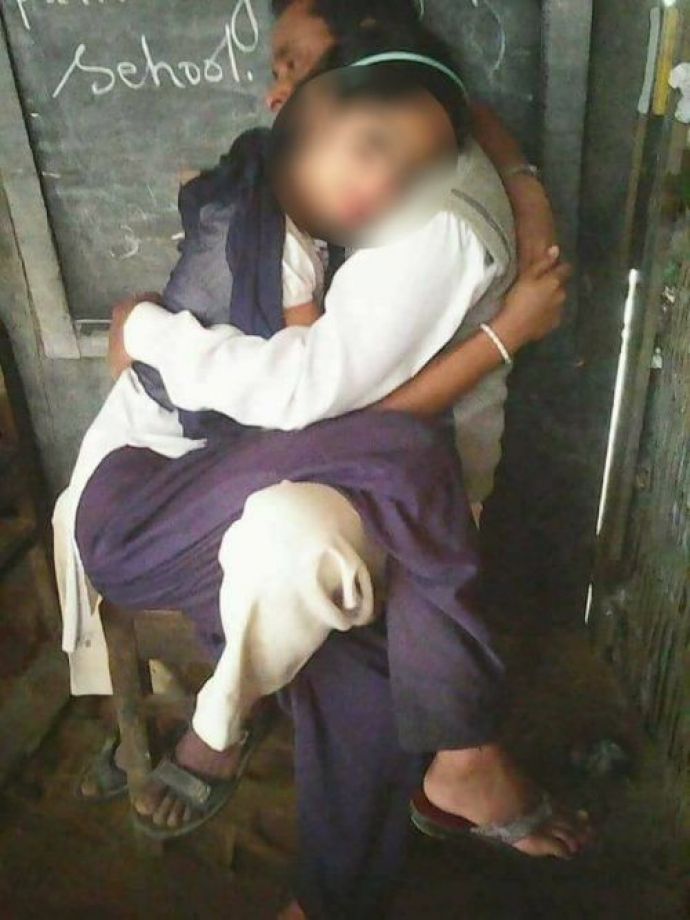 Source: SW
As this news came out, public outrage has been growing in Assam. Following the incident, the Universal Team for Social Action and Help (UTSAH) an NGO who works for child rights has lodged a complaint with the Assam State Commission for the Protection of Child Rights (ASCPCR).
Source: SW
The NGO demands to take stringent action against the teacher under sections of the Protection of Children from Sexual Offences Act 2012 (POCSO).
In a report published in IBT, the National Commission for the Protection of Child Rights (NCPCR), has taken this incident on priority the complaint and have directed the Commissioner and Secretary of Elementary Education and the Government of Assam to take imitate and needful action and submit a report within 15 days.
Source: SW
According to some media reports, previously the man has molested a woman and been beaten up by a mob. Now, this creepy picture with the minor student where he is hugging and kissing her inappropriately raises questions on the school's administration.
Title Image: Indianexpress
---
Like our facebook page to stay updated. You can also download Reacho app on Android or iOS to get interesting stories at your fingertips.