Reacho_Header
Yes, you read it right!
This delight of a movie for every 90's kid is now going to have a sequel. Director Rajkumar Santoshi has confirmed this development and we're sure it's going to be nothing short of a laughter riot, just like the original comedy.
But hold on y'all, this one is going to be sans the funny duo, Salman and Aamir. Heartbreaking, isn't it?
Source: youtube
Santoshi stated that it's difficult to have the old cast in the venture. "For humour, you need innocence. That time, these actors had the innocence. Now, it will look forced. It looks cute if a 20-year old is chasing a girl. A 45-50 year old man chasing young girls looks vulgar."
This sequel would be Santoshi's first outing in a long while after 2013's Phata Poster Nikla Hero. He expressed his desire to make a "worthy successor" to the original. "What other filmmakers do is encash on a successful film's title, whether there is a story or not," the director said. "I can't cheat people with the title. The day I'm satisfied with the subject being the worthy successor, I will get on the floor with the movie."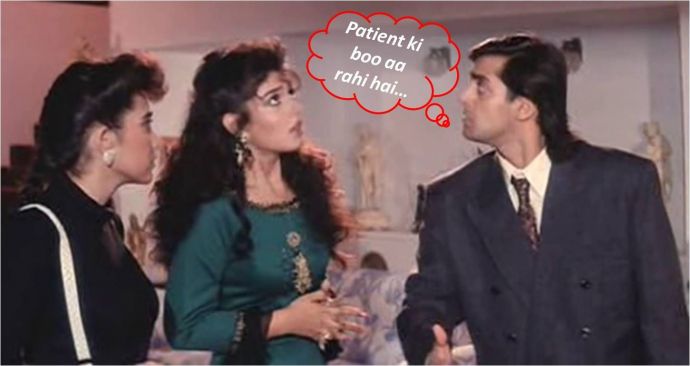 Source: desimartini
Well, all we can say is that we can't wait for this sequel to tickle our funny bones!
Source: desimartini
Information source: scroll
Title image: gigareel
---
Like our facebook page to stay updated. You can also download Reacho app on Android or iOS to get interesting stories at your fingertips.