Reacho_Header
The best-selling novelist of all time, Dame Agatha Christie (nee Miller) was born on this day in 1890 in Oxfordshire, England. One of the few women who wrote during the Golden age of detective fiction, she was known for her masterfully executed murder mysteries, which continue to thrill and enamour new readers every day.
Her works have lent themselves to numerous adaptations in film, theatre, TV and radio, and Indian cinema is no exception to it. Here are seven of the many Indian films which sourced their stories from the Dame's intriguing treasures:
1. Jawani Ki Hawa (1935)
Source: wiki
Adapted from Murder on the Orient Express, this Franz Osten-directed film was one of the earliest films to be set on a moving train.
2. Chupi Chupi Aashey (1960)
Source: youtube
Drawing from the plays Three Blind Mice and The Mousetrap, this Bangla thriller was directed by Premendra Mitra, and is possibly the only film adaptation of the plays.
3. Gumnaam (1965)
Source: mssstory
Raja Nawathe-directed Gumnaam was a roaring hit, thanks to the memorable music by Shankar Jaikishan, and the nail-biting story, which was adapted from Christie's And Then There Were None, the world's best-selling mystery ever.
4. Dhund (1973)
Source: youtube
Based on the play The Unexpected Guest, Dhund boasts of a powerful performance by Danny Denzongpa, and also has some beautiful songs, composed by Ravi.
5. Shubho Mahurat (2003)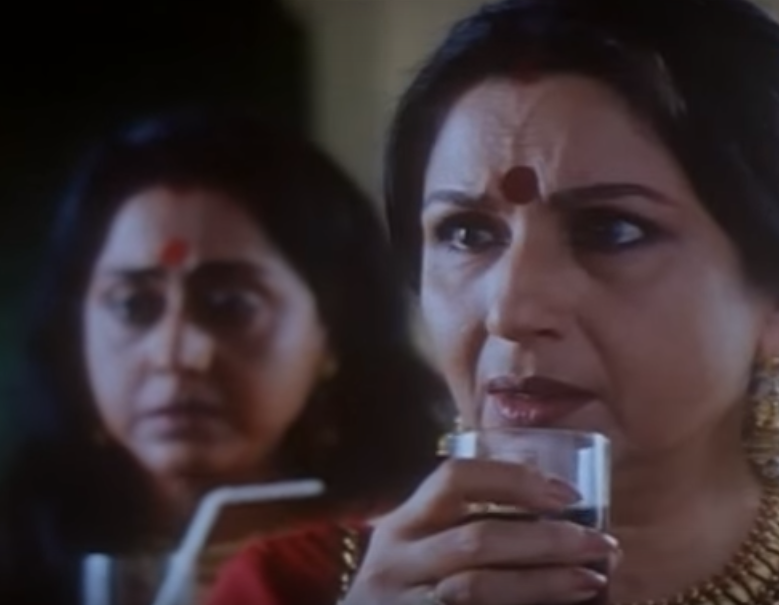 Source: youtube
Shubho Mahurat brought together acclaimed Hindi film actresses Rakhi and Sharmila Tagore after three decades. The film was directed by one of Bengali cinema's most celebrated directors, Rituparno Ghosh, and is an adaptation of the Miss Marple story, The Mirror Crack'd from Side to Side.
6. Nadiya Kollappetta Rathri (2007)
Source: youtube
A highly appreciated film by K.Madhu, this Malayalam film was an adaptation of Murder on the Orient Express. It also drew elements from the 2007 Thai film, Alone, which itself is an adaptation of Christie's novel Elephants Can Remember.
7. Grandmaster (2012)
Source: wordpress
This B. Unnikrishnan film is the first Malayalam flick to be made available via Netflix in the US and Canada. Starring Mohanlal, it is adapted in part from the novel The A.B.C. Murders.
Agatha Christie's murder mysteries were instrumental in demolishing Victorian aspersions on the intelligence of women. Such is her appeal that her works continue to inspire artists across the barriers of nationality and language!
Title image: shauntmax
Download Reacho on Android or iOS to get more interesting stories at your fingertips.