Reacho_Header
Good news for the fans of Amitabh Bachchan! Big B, who is currently busy with 102 Not Out and Thugs Of Hindostan, might work in a biopic with Kangana Ranaut.
According to some media reports, director R Balki has approached Kangana Ranaut for a biopic of a differently abled woman. And if rumor mills are to be believed, then Amitabh may be seen playing her mentor. The last time he did a similar role was in the 2005 blockbuster Black.
The film is a story of Arunima Singh who was the first Indian amputee to scale Mount Everest.
Source: Tri
According to a Times Now report, Amitabh Bachchan will be playing Kangana's coach in this film.
There are also reports that both the stars will freeze the film by next week. The official statement is expected to be public, later this month.
To understand the body language of a differently abled person, Kangana will be preparing for the part for two long months.
But director R Balki has something different to say about this development.
In an interview to a news agency, he said, "I approach Mr. Bachchan every day for a film. But whatever you're hearing now is not true, they are all rumors. There's nothing on cards. The film people are talking about is not mine, but a friend's. I'm just helping him do it, I'm not directly involved."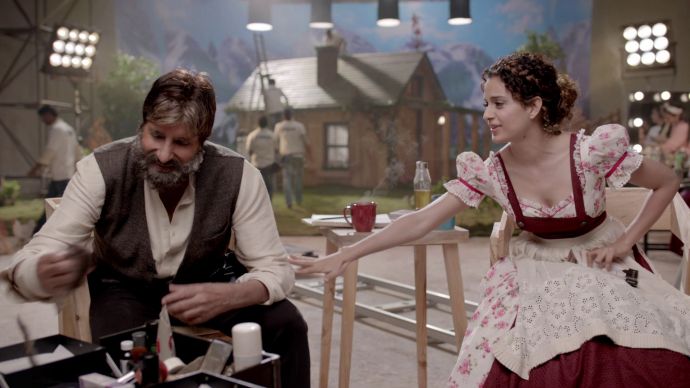 Source: deccan
This will be the first time when Mr. Bachchan and Kangana will share the big screen together. Well, we just can't wait to watch the two powerhouse actors on silver screen.
Information Source: Times
---
Like our facebook page to stay updated. You can also download Reacho app on Android or iOS to get interesting stories at your fingertips.