Reacho_Header
Lord Shiva is not just a revered deity, but also a pop culture icon- what with the dreadlocks, the chillum and the rudraksha beads. His mystique makes him a popular choice for tattoos as well.
Here are some of the most rad tattoos of Lord Shiva to get some inkspiration from!
1. This graphic beauty.
Source: tattoosme
2. This segmented masterpiece.
Source: pinterest
3. Minimal yet striking.
Source: myvisions
4. Stunning!
Source: tattoosboy
5. A picturesque Tandava motif.
Source: golfian
6. More minimal devotion.
Source: tattoobite
7. The Mahamrityunjaya Mantra
Source: pinterest
8. "Rudra": The Destroyer.
Source: acetattooz
9. How incredibly beautiful are these?
Source: alientattoos
10. The artistry in this one!
Source: golfian
11. Trishul, Damru and The Snake
Source: blackpoison
12. The shades and light in this one!
Source: tattoosbag
13. Mahamrityunjaya- calligraphic.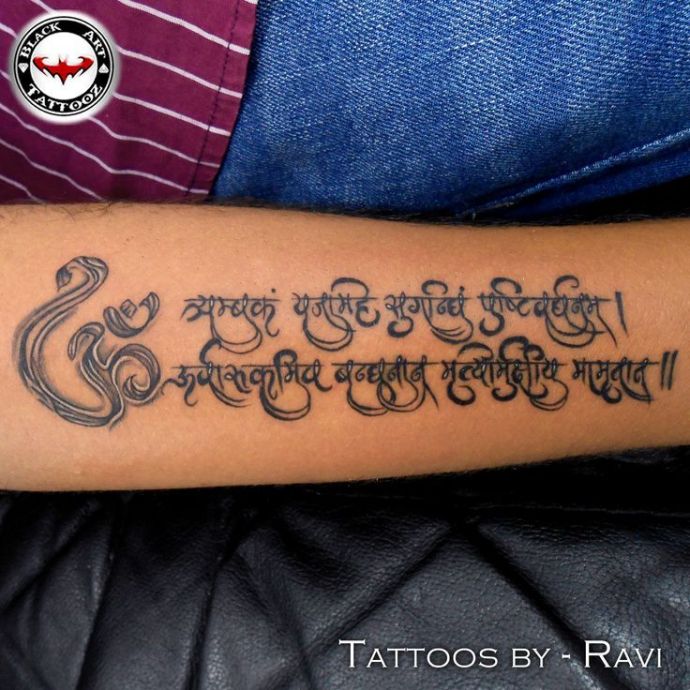 Source: pinterest
Title image: btattooshop
---
Like our facebook page to stay updated. You can also download Reacho app on Android or iOS to get interesting stories at your fingertips.