Reacho_Header
Our Desi Girl is winning hearts internationally with Quantico Season 2!
You loved her as the bold and gorgeous FBI Agent. Nnow Alex Parrish starts her journey to train for CIA.
Here we have for you a few things you must know about season 2 before you hook yourself on to the series:
1. Alex now has a new mentor
Source: thequint
Owen Hall will be training Alex to work for CIA. He will be hard on her as he knows that she can be one of the best the academy could ever produce.
2. Old is indeed gold
Source: insidepulse
Alex will not give up on her old FBI buddies. You will see her catching up with them in this season as well.
3. Did she make a choice?
Source: abc
It was either Ryan or the job at CIA (dilemma of the last season). However, in this season both Alex and Ryan land up at CIA. They are actually undercovers for the FBI.
4. Discover the CIA agent in yourself, decode the episode title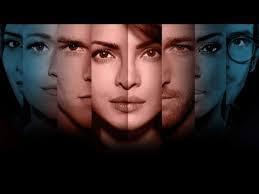 Source: gtranslator
Last season the episodes were named after the last word spoken in each one. However, in this season they are actually CIA Cryptograms! They give a hint of what the episode will be about.
5. The threat is going global
Source: itechpost
With enhanced abilities , the tasks turn harder as well. The terror attack not just shadows New York anymore. This season will have more guns and dark smoke!
6. Agents' very own FAIRYTALE!
Source: tvguide
Well what is QUANTICO without blossoming love? In season two Ryan and Alex "might" get engaged!
Title image: Exstreamist
You can also download Reacho app on Android or iOS to get interesting stories at your fingertips.