Reacho_Header
While promotions of his upcoming film Naam Shabana are in full swing, Akshay Kumar was asked by a fan why he changed his name.
Akshay Kumar, born Rajiv Hari Om Bhatia, revealed what made him do this.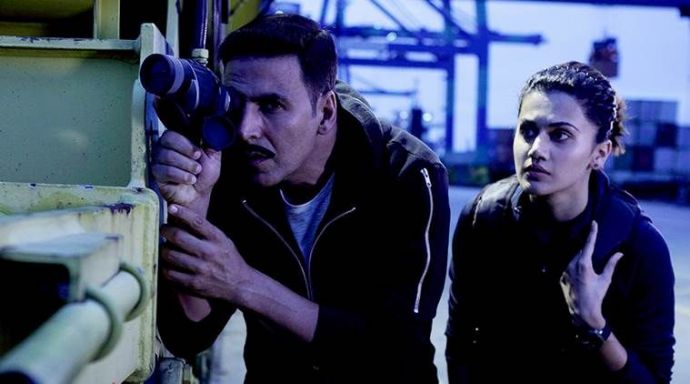 Source: indianexpress
"No one has ever asked me this question. My first film was Aaj (1987) which was directed by Mahesh Bhatt and starred Kumar Gaurav. The name of Gaurav's character was Akshay. I had a 4.5-second role in it and I would only observe Gaurav and his acting. I don't know what happened but one day I just went to the court and got my name changed."
Khiladi Kumar says, although he was not a very successful person at that time, he got visiting cards with the name 'Akshay Kumar' printed, and went looking for work.
Source:dnaindia
"I don't know why I changed my name .... I just went to the Bandra East court and got it done. Main kuchh bhi nahi tha us time pe phir bhi maine visiting card banwaye. Then I went out to get work, time was in my favour, and I got films after that".
Well, whether we know him as Akshay or by any other name, we still love this man!
Information Source: hindustantimes
Title Image: storypick
---
Like our facebook page to stay updated. You can also download Reacho app on Android or iOS to get interesting stories at your fingertips.