Reacho_Header
Being an astronaut himself, French aerospace engineer Thomas Pesquet has a knack for aviation, and he also has a fondness for sharing photos on twitter.
So, in order to show his love of aviation, Pesquet decided to capture incredible photos of dozens of airports from an extremely high point of 250 miles up on the International Space Station.
The European Space Agency astronaut documented absolutely stunning images of runways all around the world, jumping from Japan to Germany to England. Pesquet also captured an odd location in Australia which he commented as a 'secret military base'.
Here are some of the alluring images of the airports from space:
Munich International Airport, Germany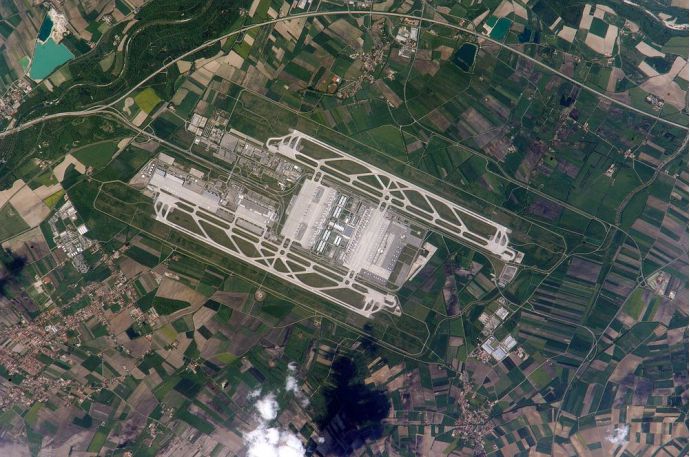 Source: earthobservatory
Kuwait International Airport, Kuwait
Aden International Airport, Yemen
Kansai International Airport, Japan
Logan International Airport, Boston, Massachusetts, USA
Léopold Sédar Senghor International Airport In Dakar, Senegal
Alaska Airport, USA
Ministro Pistarini International Airport, Buenos Aires, Argentina
Istanbul Atatürk Airport, Turkey
Los Angeles International Airport, California, USA
LaGuardia Airport, New York City, New York, USA
All images sourced: businessinsider
Heathrow Airport, London, England
Barcelona Airport, Spain
Beirut Airport, Lebanon
Tullamarine Airport, Melbourne, Australia
Lyon–Saint Exupéry Airport, Lyon, France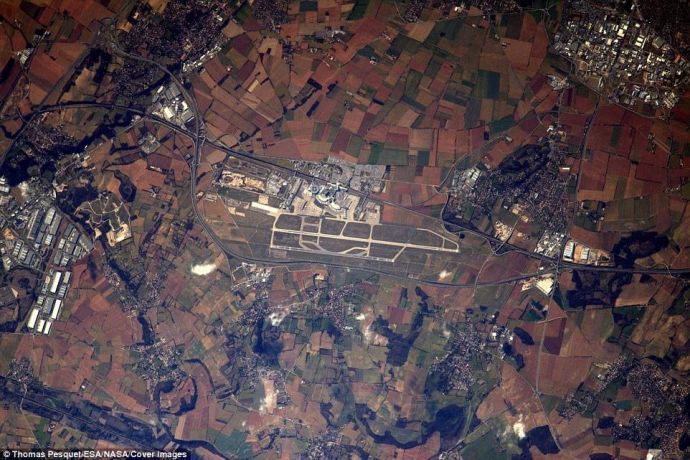 Montpellier–Méditerranée Airport, southern France
Nice Côte d'Azur Airport, Nice, France
Athens Eleftherios Venizelos Airport, Athens, Greece
Odd location in Australia which Pesquet described as 'secret military base'
Cairo International Airport, Egypt
Honolulu Airport, Hawaii
All images sourced: dailymail
Thomas Pesquet took off for his first mission into space on November 14th, 2016, and in January 2017 he became the fourth French astronaut to perform the spacewalk.
Title image: dailymail
---
Like our facebook page to stay updated. You can also download Reacho app on Android or iOS to get interesting stories at your fingertips.