Reacho_Header
Every year, September 14 is celebrated as Hindi Diwas across India. It is because on this day in 1949 that the Constituent Assembly adopted Hindi as "Rajbhasha" or The Official Language of India.
The day has been observed as Hindi Diwas since 1953.
The more important question however, is that how familiar are we with the rich legacy of Hindi literature of our nation?
A good way would be to trace our steps back and admire some of the most popular poets the language has given us. These are some of the most influential poets of the last century and in contemporary Hindi literature because of their inimitable styles of writing and expression. From pioneers of the Chaayavaad (Romanticism) movement, to masters of Veer Ras (Bravery and Courage), these auteurs enthralled readers in an age when India was not just struggling for its existence as a sovereign nation but also in the later years when independence was being sought from social evils and seismic shifts in various plateaus of society were being felt. Let us introduce to you some of these legends:
1. Ramdhari Singh Dinkar
Source: AT
His writings from pre-independence era were rebellious in nature. Because of his patriotic creations, he was given the title of Rashtrakavi (National Poet). Being a poet of Veer Rasa (Bravery and Courage), he vouched for the necessity of war and struggle in 'Kurukshetra', giving reasons that though war is destructive, the Mahabharata war was inevitable for the protection of freedom. His major works are 'Rahmi-rathi', and 'Parashuram Ki Pratiksha'.
2. Suryakant Tripathi 'Nirala'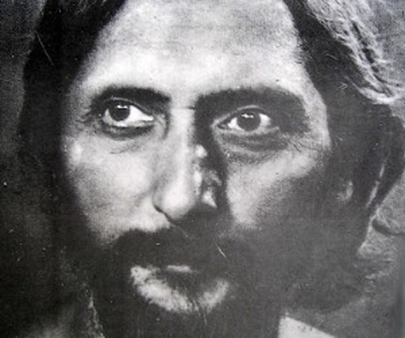 Source: AU
He pioneered the Chaayavaad (Romanticism) movement. While growing up in Bengal, he was inspired by some of the greatest personalities of the era, like Ramkrishna Paramhans, Swami Vivekananda and Rabindranath Tagore. Originally educated in Bengali medium, he later moved to Allahabad in Uttar Pradesh where he started writing in Hindi. Some of his works include, 'Saroj Shakti', 'Kukurmutta', 'Dhawani', 'Ram Ki Shakti Puja', 'Parimal' and 'Anamika'.
3. Jaishankar Prasad
Source: BD
Jaishankar Prasad is like the father-figure of modern Hindi literature. His epic 'Kamayani' needs a special mention here for the beautiful depiction of love. The range of Prasad's poetry extends from the romantic to the patriotic. Prasad was deeply influenced by the Vedas.
4. Sumitranandan Pant
Source: Wiki
Born and brought up in Uttarakhand, a place enriched with wonders of nature, it was usual for him to develop an inclination towards nature. He took to poetry at a very young age. At some point of time, he was under the influence of Sri Aurobindo. In 1961, he was honored with a Padma Bhushan and a Jnanpith Award in 1968 for his most famous poems 'Chidambara'. Apart from 'Pallav', 'Veena', 'Granthi' and 'Gunjan', his other acclaimed work is 'Kala aur Burha Chand', for which he received the coveted Sahitya Academy Award.
5. Mahadevi Verma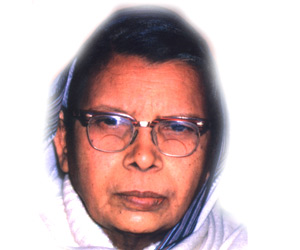 Source: ILI
She too was one of the pillars of romanticism in Chaayavaad era. She was fondly known as the Modern-day Meera. Some of her prominent works include, 'Deepshikha', 'Himalaya', 'Neerja', 'Nihar' and 'Rashmi Geet'. Her outstanding poetry collection, 'Yama', received the prestigious Jnanpith award in 1940. She was deeply influenced by Buddhism.
6. Harivansh Rai Bachchan
Source: KA
This torch-bearer of Chaayavaad was born on November 27, 1907 in Allahabad, Uttar Pradesh. He is best known for 'Madhushala' – a book of verses. He worked very hard on the promotion of Hindi. During his stint at the External Affairs Ministry, he translated some of the major works into Hindi, including Othello, Macbeth, Bhagawad Gita, Rubaiyyat and the works of W.B. Yeats. Apart from his other acclaimed works, the four-part serial biography, 'Kya Bhooloon Kya Yaad Karoon', 'Need Ka Nirmaan Phir', 'Basere Se Door', and the last 'Dashdwaar Se Sopaan Tak', also need a mention.
7. Gulzar
Source: Twitter
Most of us know him for his poetry laced with love and pain of separation. Many others simply know him as the creator of some of the best songs in Hindi cinema in the last few decades. But he has always been as prolific a writer in Hindi as he has been in Urdu. His poems have been published in three volumes, viz. "Chand Pukhraaj Ka", "Raat Pashminey Ki" and "Pandrah Paanch Pachattar". He is adept at writing in several Hindi dialects like Braj Bhasha, Khadi-Boli and Marwari.
Like our Facebook page to read more!
You can also download Reacho app on Android or iOS to get interesting stories at your fingertips.