Reacho_Header
Millennials as per definition are the crazy lot born between the late nineteen eighties and the early 2000s. While their thinking and basic nature is under scrutiny by a lot of researchers, one thing is absolutely certain about these chaps – the fact they are ones who've had tremendous access to TV and all media related to it and it shapes the way in which they think. Born in the times of globalization, they've witnessed various TV phenomena and every Indian millennial is TV guide in himself/herself.
If you happen to be one, you'll have a good read!
When they were kids…
Source: pinterest
1. Powerpuff Girls, Johny Bravo, Dexter and Tom and Jerry - Cartoon Network
After school ritual would be two hours of nonstop CARTOON NETWORK so that you had lots to discuss when you went out to play.
2. Harry Potter – May Movie Magic – Pogo
Source: followtheshadow
Summer days were reserved for this and we actually have Pogo to thank for bringing us all the Potter Magic. (Let's forgive the shady Hindi dubbings)
When they grew a little older…
3. Lizzie MacGuire, Raven and Hannah Montana – Disney
Source: quotesgram
Source: youtube
Disney Love was eternal. Back to back shows on Disney Channel were a force to reckon with in the lives of good for nothing teenagers!
4. Linkin Park, Backstreet Boys, Enrique – Channel V/MTV
Source: mtv
Songs by them basically define our coming of age! Also because it was our first interaction with the Western World and the growing affinity towards English Music.
P.S: Millenimum songs are still are favorite!
When they stuck puberty *eye rolls*…
7. Bakra, Roadies, Splitsvilla – MTV
Source: fireflydaily
Reality Shows were a different concept back then and wasn't scripted or gross like Big Boss. Bakra was one of its kind, Indian version of Just for Laughs and oh hell, we loved it!
Roadies was a different fad altogether. Girls still don't drool over Ranvijay for nothing!
Ahem, Ahem, Spiltsvilla… lets' not kiss and tell.
8. F.R.I.E.N.D.S – Comedy Central and random downloads from friends
Source: dwldtube
Millennials stepped up their love for the West whilst falling for Ross and Rachel as F.R.I.E.N.D.S became part of their psyche.
9. K Serials by Ekta Kapoor – Star, Sony, Zee and everywhere else
Source: youtube
Boys or girls from the nineties cannot deny that they've crushingly followed many Indian Soap Sagas knowing Tulsis, Parvatis and Prernas a little too well, all under the excuse that "Hey, my mom was watching and not I."
10. Khichdi and Sarabhai vs Sarabhai – Star One
Source: campusghanta
This was some real revolution on Indian TV and to date all Sarabhai and Khichdi lovers can recite Maya Monisha dialogues, Roshesh's poems and mimic Hansa – Praful.
When they pretended to be all grown up…
11. Newshour with Arnab Goswami – Times Now
Source: business-standard
Because Millennials are the nation, and THE NATION HAS ALWAYS WANTED TO KNOW!
12. House Of Cards, Breaking Bad, The Vampire Diaries, Suits – Netflix and others
Source: corrientelatina
Growing out of teenage, twenty something Indians are all charged up for some hard core drama and Netflix and other shows provide them with all the food for thought.
13. Permanent Roommates, Pitchers and other Web Series
Source: news18
There was a sudden upsurge in good quality web series in India in the recent past and the content was very Millennial centric!
14. Game of Thrones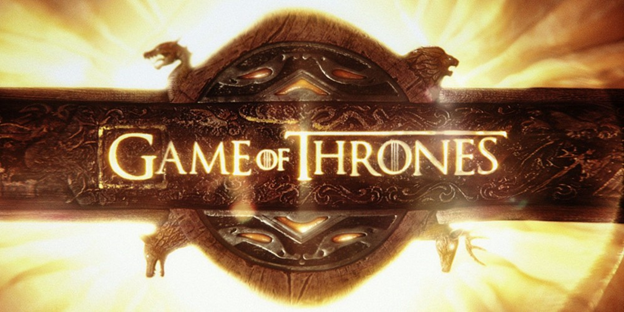 Source: screenrant
Lesser said the better. Indian or not, millennial or not, who hasn't really warmed up to Game of Thrones!
If we happen to miss out some similar maddening TV phenomena, let us know in the comments below.
---
Like our page on Facebook.
You can also download Reacho app on Android or iOS to get interesting stories at your fingertips.