Reacho_Header
Hold your mobile phone at a high angle, position your thumb over the button, turn you best side, give a bright smile and take a selfie! This is how "normal" people take selfies.
But people who are crazily addicted to selfies and we don't need to tell you much about it! Scroll down to see it for yourself.
Although some of the pictures are photoshopped but their results are incredible and filled with madness!
This is just so bizarre!
1. We have same teeth
Source: twimg
2. 'Bear'fie
Source: dailymail
3. The suicide selfie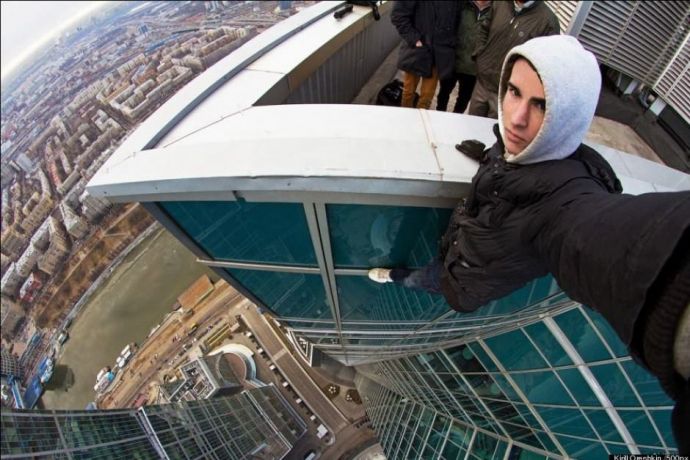 Source: unilad
4. On top of the world
Source: amarujala
5. Oh Christ! Save him
Source: dailymail
6. Hope it has autopilot
Source: lolsmoon
7. Diving selfie
Source: buzzify
8. Cause who cares about disasters, selfie is a priority
Source: hashtagwowviral
9. When you are high AF And you think that you are a ninja
Source: bilupi
10. Wait before you hit me
Source: geek
11. Cause romancing on the ground is too mainstream
Source: facebook
12. Catch me if you can
Source: mashable
13. It's hard to decide whether they have no fear or no brain!
Image source: pinterest
Although some of the pictures appear photoshopped, the result is nevertheless incredible and filled with madness!
Title image: dailymail
---
You can also download Reacho app on Android or iOS to get interesting stories at your fingertips.