Reacho_Header
1. Color of Facebook Logo
Logos have always something interesting behind them, maybe the concept of the particular brand or the wonderful design makes them extraordinary! Have you ever thought what makes the Facebook logo blue? Why only blue when Mark Zuckerberg could choose any of the infinite colors he wanted?
Source: theinformation
Well, the answer is that the chief executive officer and co-founder Mark Zuckerberg is Red - Green color blind!
Zuckerberg, in an interview, told the reporter that "Blue is the richest color for him - "I can see all of blue"
2. The "Beast"
Source: thedodo
He owns a Hungarian sheepdog named Beast, who has a Facebook page with 1.5 million fans.
3. The iconic gray T-shirt
Source: cnn
He wears the same gray Facebook T-shirt almost every day because he's busy and it saves him time in the morning.
4. Innovative at an early age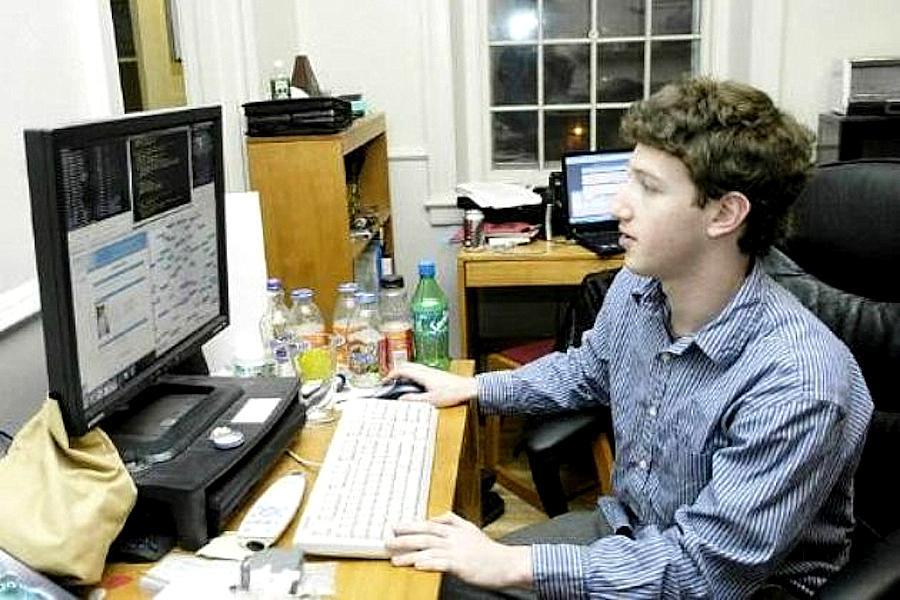 Source: thefashionforbes
When he was 12 he created a messaging program that his father used in his dental office, allowing the receptionist to notify him of new patients without yelling across the office.
5. Facebook launch
Source: fastcompany
Zuckerberg first launched Facebook from his dormitory at Harvard University.
6. "Giving Pledge"
Source: techinsider
Zuckerberg has signed the "Giving Pledge" commitment, promising to donate at least 50% of his wealth over the course of his lifetime.
7. Wealth
Source: forbes
Zuckerberg is currently #10 on Forbes's list of the 400 richest Americans.
8. Learning Chinese
Source: businessinsider
In order to be able to communicate with his then girlfriend (now wife) Priscilla Chan's family members, Zuckerberg learned Chinese in 2010!
9. Music
Source: eskipaper
Some of his favorite artists are Taylor Swift and Shakira.
10. 1 billion dollar offer
Source: is-a-cunt
Zuckerberg rejected 1 billion dollar offer from yahoo to buy Facebook.
11. Zuckerberg on Facebook
Source: mashable
You can't block Mark Zuckerberg on Facebook. Go on! Try for yourself!
Title image: wired
Download Reacho on Android or iOS to get more interesting stories at your fingertips.