Reacho_Header
Jessica Pearson from Suits is the perfect example of women in the corporate world leading a top firm with grit and integrity. And it's not just her acumen in law but also a wardrobe to die for, that has caught the attention of girls worldwide. She is always dressed in famous labels like Donna Karen and Ralph Lauren and her wardrobe varies amply according to the mood and occasion.
Here's why we claim that Jessica is the ultimate fashion icon on American telly:
1. Red hot
Source: bellanovadesign
Usually she dons pastel shades but once in a while she lets her fiery hair down!
2. Perk it up!
Source: bellanovadesign
She likes to perk it up on some sunny days.
3. Killin' it with the bling!
Source: matell
Source: wikia
The jewellery! Matching neckpieces to go with her sexy neckline, no other woman can carry that look off.
4. Style never dies!
Source: pinterest
She might have had a heart break or may be in mourning but her style is always up to the mark.
5. Her in Fur
Source: hungrynovelist
Harvey takes her for granted at times and that is when she dons the Mumma Bear look with her regal fur coat which no one else can pull off.
6. Mellow not
Source:bellanovadesign
She knows the situation and her attire reflects it perfectly.
7. Bagging it right
Source: thetake
Source: fashiongonerogue
Handbags make the ultimate fashion statement, and Jess is always in her own league with the best of bags.
8. The corporate princess
Source: blogspot
She looks just as gorgeous in pink as she does in black or grey. She has a ladylike taste when she decides to let her hair down.
9. Party much?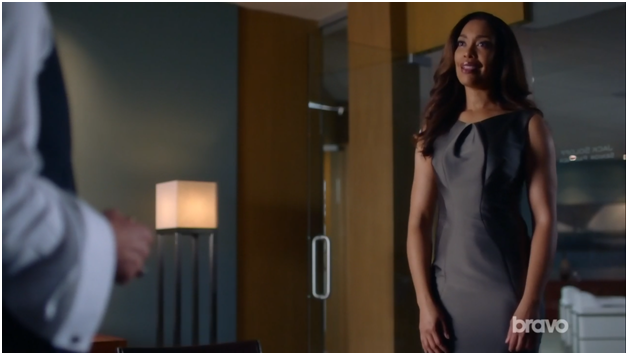 Source: wordpress
She is peppy while partying and wears dresses to suit the type of evening.
10. The white fetish
Source: fatimamehdi
Source: thetake
She looks ultra glam when she wears white. Most of her wardrobe is white and she carries it the best!
With season 6 on the cards, we are looking forward to some new fashion delights by her!
Watch out for Suits Season 6 throughout July!
Title image: usanet
Download Reacho on Android or iOS to get more interesting stories at your fingertip
---
Like our facebook page to stay updated. You can also download Reacho app on Android or iOS to get interesting stories at your fingertips.