Reacho_Header
Manoj Night Shyamalan, director of acclaimed thrillers like The Sixth Sense, Signs and The Village turns 46 today. Apart from directing films, he has also worked on the screenplay of Stuart Little, and by his own admission, ghost-wrote the teen flick She's All That. Here are some fascinating facts about the unconventional director:
1. He was born Manoj Shyamalan to a Malayali father and a Tamilian mother in Mahe, Puducheri, India.
2. He comes from a family of MD's and Ph.D's.
3. He had made 45 home movies by the age of 17.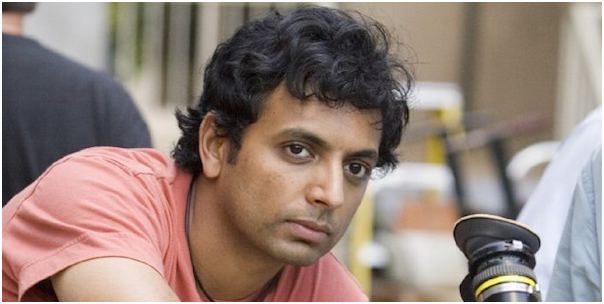 Source: cineblend
4. He made up his middle name, "Night", during college.
5. The DVD releases of his all his movies, starting with The Sixth Sense and with the exception of Lady in the Water, have clips from the movies he made as a child.
Source: blogspot
6. His films have several common motifs: tormented children and troubled adults (often widowed or struggling in marriage) who find themselves in extraordinary situations, often resolved in ingenious plot twists.
Source: rottentomatoes
7. The use of bright colours, reflection shots and important scenes taking place in basements, is another recurring pattern in his films.
Source: wordpress
8. He often does cameos in his films like one of his favourite directors, Alfred Hitchcock.
9. He is famous for making some unconventional casting choices and getting A-list actors as his protagonists in films, like Bruce Willis for The Sixth Sense, Samuel L. Jackson for Unbreakable, Mel Gibson for Signs, Joaquin Phoenix for The Village, Paul Giamatti for Lady in the Water and Mark Wahlberg for The Happening, often repeating them for consecutive projects.
Source: ew
10. He introduced two Academy Award- nominated child actors: Haley Joel Osment (The Sixth Sense) and Abigail Breslin (Signs) who was later nominated for Little Miss Sunshine.
Source: moviepilot
11. He was offered the direction for three Harry Potter movies: Sorcerer's Stone, The Prisoner of Azkaban and The Goblet of Fire. He turned down these films, as well as other blockbusters like Life Of Pi and The Chronicles Of Narnia: The Lion, The Witch and The Wardrobe, for his own projects at different times. Wonder how those would've turned out with him at the helm!
12. He has been awarded a Padma Shri by the Government of India in 2008.
The promise he exhibited with The Sixth Sense was somehow lost with his subsequent works. We do hope that he rediscovers his gift and bounces back with a compelling masterpiece soon.
Title image: bfi
Download Reacho on Android or iOS to get more interesting stories at your fingertips.
---
Like our facebook page to stay updated. You can also download Reacho app on Android or iOS to get interesting stories at your fingertips.