Reacho_Header
Mother Teresa touched millions of lives and worked relentlessly for the cause of the upliftment of the poor and the destitute. Renouncing all worldly satisfactions, she mothered millions of needy and downtrodden people which makes her nothing short of an image of God on Earth! She had a powerful message for the world as she left the world a little better with her noble deeds:
1.
2.
3.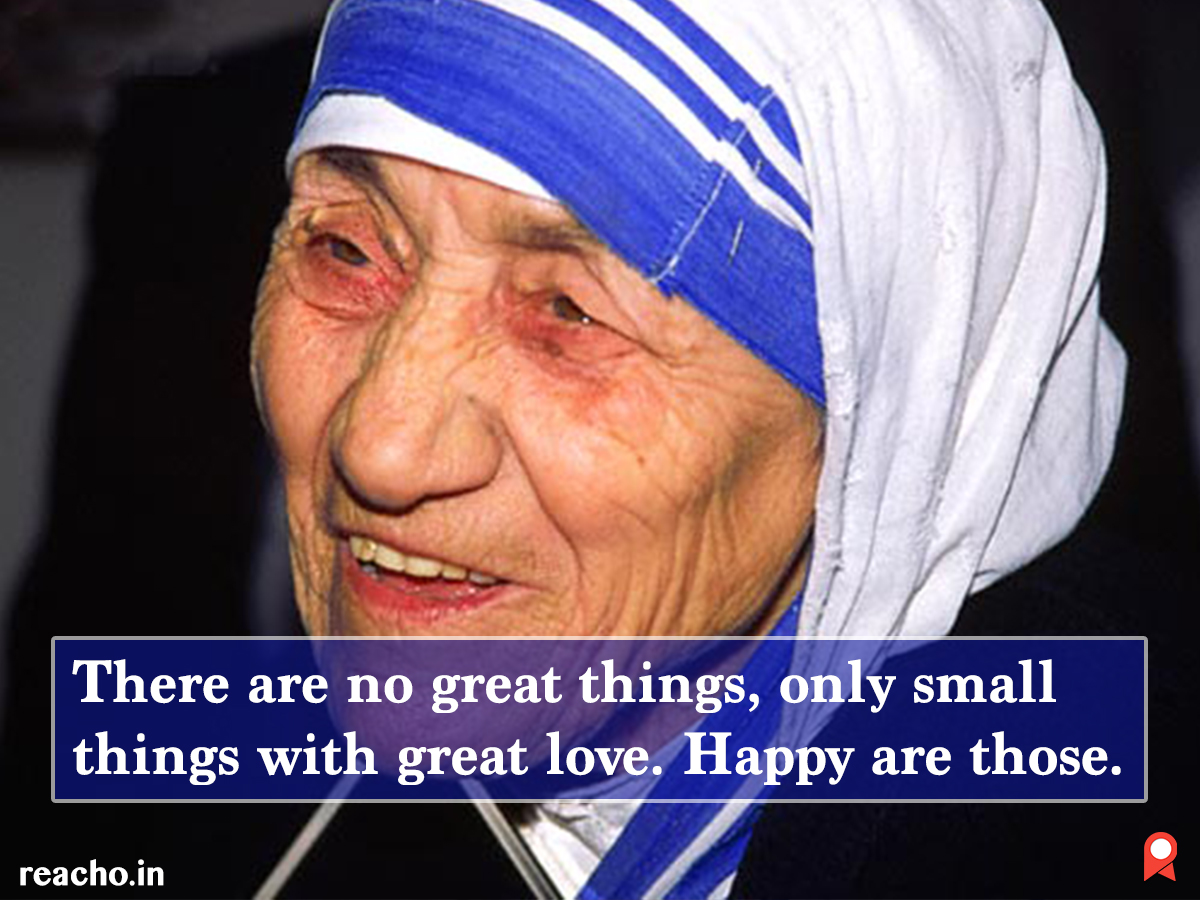 4.
5.
6.
7.
8.
9.
10.
Title image: biography
Download Reacho on Android or iOS to get more interesting stories at your fingertips.