Reacho_Header
Muslims around the world are marking the end of the holy month of Ramadan with the festival of Eid-ul-Fitr. In the wake of multiple terror attacks and the refugee crisis, Eid for many has been a sombre affair, while others continue to search for a ray of sunshine in the bleak atmosphere and celebrate with gaiety. We bring to you striking Eid pictures from around the world:
1. India
Source: eidul
2. Pakistan
Source: yahoo
3. Afghanistan
Source: aljazeera
4. Bangladesh
Source: india
5. Malaysia
Source: hhwt
6. Singapore
Source: hhwt
7. Cambodia
Source: charlotteobserver
8. Australia
Source: toahmed
9. Russia
Source: globeandmail
10. UAE
Source: thenational
11. Iran
Source: charloteobserver
12. Syria
Source: usa
13. Qatar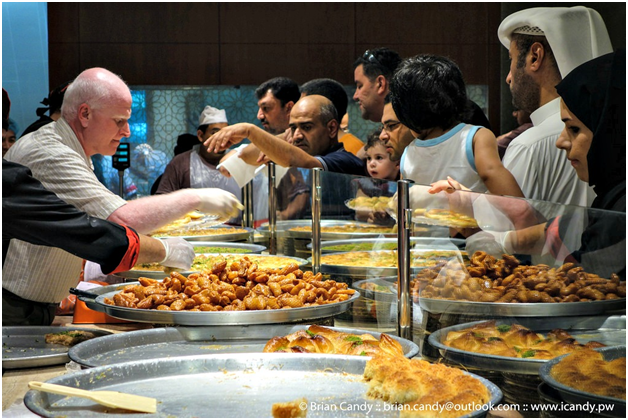 Source: dohanews
14. Germany
Source: globeandmail
15. Iraq
Source: dailymail
16. Morocco
Source: hhwt
17. Egypt
Source: aswatmasriya
18. Turkey
Source: zimbio
19. Canada
Source: ottawacitizen
20. United Kingdom
Source: dailymail
The diversity of rituals and the liberty to celebrate the same festival varies so widely. Refugees in Germany are making to with a simple meal, cities shaken by terror attacks are holding candle vigils, while more stable countries are celebrating lavishly. Let us hope that the coming year brings greater happiness and peace for everyone! Eid Mubarak!
Title image: hhwt
Download Reacho on Android or iOS to get more interesting stories at your fingertips.