Reacho_Header
While English is a very rich language with a centuries-old history, there are often times when you are at a loss for words while describing a certain situation or a feeling. There are many ideas, states of mind, experiences which cannot be expressed with a single word from the English language. Here are a few words from different languages which capture some fascinating ideas:
1.
2.
3.
4.
5.
6.
7.
8.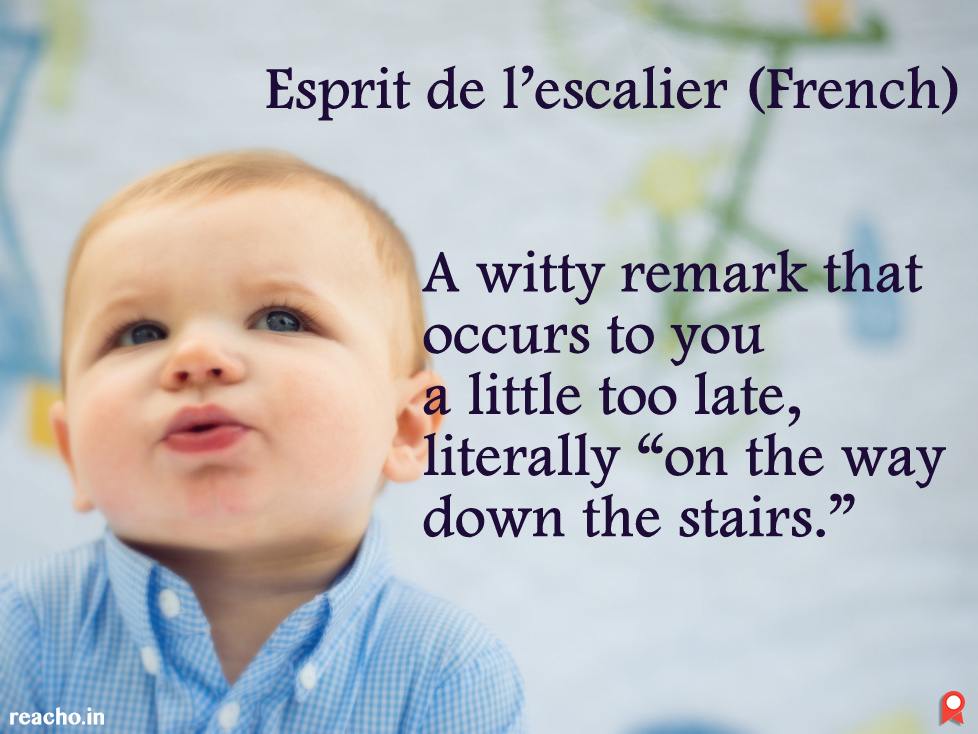 9.
Title image: pinterest
Download Reacho on Android or iOS to get more interesting stories at your fingertips.